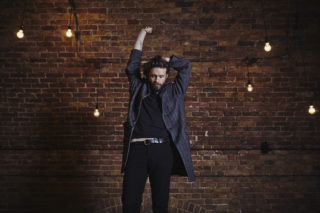 Father John Misty's back crying and laughing about religion, politics and a baby elephant
Something to cry about
There's a lot of truth in that old saying 'I didn't know whether to laugh or cry'.
It feels like there's been more than enough of the latter in the past 12 months, and Father John Misty knows it.
That's why, we're sure, he's called his new album 'Pure Comedy', out on Bella Union on 7 April. The title track is a taste of where he's going with things.
In it, Misty croons about religion, influential multi-national pharmaceutical companies and the "goons" we've elected to the seats of power. It's mostly about populist white America. But there's also cute baby elephants and a lickle bunny-wabbit drinking milk from a lickle bottle. Got to have some smooth with your rough, right?
There's also a wonderful saxophone solo in there.
Free Protomartyr flexi disc with this month's magazine
Subscribers to Loud And Quiet now receive a limited edition flexi disc of a rare track with their copy of the magazine
This month's disc is from Detroit punk band Protomartyr