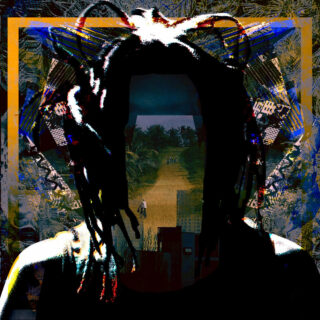 Fahren, fahren, fahren. It was on his high-speed jaunts down the autobahn that Kenyan percussionist Alai K conceived his debut solo record Kila Mara, with percussionist Izo Anyanga in the passenger seat. He was living in a single bedroom apartment in Berlin with his family, but it didn't take Alai long to get out and draw parallels between the entrancing repetitions of the German capital's legendary techno scene and the transcendental all-night drumming rituals of Eastern Africa. It was obvious what the record should sound like – a trans-continental fusion of the two beat-led musical traditions.
Anyanga in tow, alongside fellow percussionist Chalo T, Alai K is at the helm of a phenomenal trio. Alai tampers with electronics, whilst his disembodied vocals hover among the percussive thoroughfare as ritual incantations, whilst the two drummers spiral off on a polyrhythmic bottlerocket. Kila Mara is 37 minutes in runtime, but it doesn't let up for a second; each track dense with the interplay of drums and Alai's electronic riffing.
'Kinyago' is an explosive opener, playful pipes float amongst the muscular structure of the twin-drums – pure hypnosis. 'I Wanna Dance' begins with a 4/4 stomp, cowbells, rainsticks and a filthy techno bass in tow, whilst 'Chez Imba Ruka' brings a gloriously malfunctioning synth lead to the party.
Meanwhile, 'Muzini' sees the most manic drum sounds of the album, as featured artist Nomolas Enamogn makes it three percussionists. The sounds here more than anywhere else break away from the dancefloor to create something distinctly evocative of a communal drumming ritual. The fusions are inventive, novel, and make more sense with every listen.
Under his previous alias Disco Vumbi, Alai released a cluster of records on cult labels Nyege Nyege and Byrd Out, whilst his youth saw him part of "Kenya's first hip-hop group" Ukoo Flani. So Kila Mara is far from Alai K's first record. It is, however, his first under his own name and his most accomplished work to date. Kila Mara is boundless, a record on which two volatile worlds of sound collide energetically and naturally. It is one of those very rare records that insists on being replayed from scratch the moment it finishes. Wir fahren, fahren, fahren.