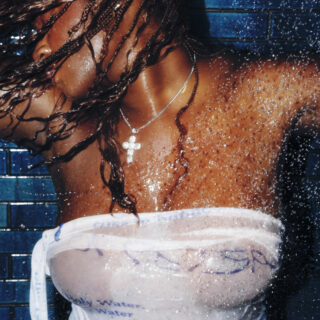 Amaarae is taking a worldwide approach to pop on her record Fountain Baby, taking inspiration from every corner of the globe along with orchestral instrumentation and the hooks of classic R&B. However, the album's aesthetic being stretched so thin has left the overall record at a bit of a loss. 
'Angels in Tibet' seduces you with falsettos that lure you in and bass-tone whispers that make you lean even closer; soon, you're under the hypnotic groove of Amaarae. There is a hint of PinkPantheress in the cutesy sound of some parts of the record such as 'Co-Star' and 'Sociopathic Dance Queen'. This album already has 2023 written all over it; prepped and ready to be sped up for TikTok and to march around in platform Crocs. The production is water-tight and the short tracks keep your attention as the sonic references bounce from Spain to Japan. It's a genuinely global sound, and Amaarae is dancing to its inclusive beat. 
However, Fountain Baby doesn't sound timeless and it is against the clock as it braces itself for the next wave of pop as voted for by the relentless churn of the internet. Perfect for the present, this second record will be a reminder of a time in space but might not travel past the barriers of 2023.