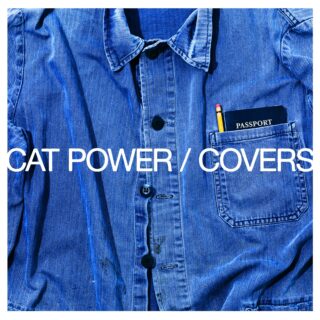 Nobody does a covers album like Chan Marshall. From The Covers Record at the turn of the century to 2008's Jukebox (and solitary Rihanna cameo a decade later), Cat Power has occupied a restlessness rarely realised in replication; she's not searching for betterment or paying tribute to her favourite artists, but gutting and recontextualising, diving into a song's DNA to hunt out what it is that resonates so desperately about a particular set of notes. Covers is the best of the three, changing lyrics and melodies haplessly, or not where she doesn't want to, guided completely by the chaos of her craft and her relationship with each song.
The opening two tracks make a therapeutic underpainting. Marshall had stitched lyrics from Frank Ocean's 'Bad Religion' over her own song 'In Your Face' throughout her latest Wanderer tour, when it became too painful to touch. Now it's a moreish conflation of keys and electric guitar, held together by her voice that's both withering and defiant. So too her devastating track 'Hate' from The Greatest – one she couldn't play – becomes 'Unhate', bolstered by the luscious self-production that runs through Covers, standing now with the benefit of time; old trauma evaluated with new interests and experiences.
There are the more well-trodden paths here, too: a mellow reconstruction of Nico's 'These Days', a pulsating bass-heavy shot at Iggy Pop and a wistful, spacious update of Billie Holiday's 'I'll Be Seeing You'. All three check the more predictable boxes that 'A Pair of Brown Eyes' instantly erases, without the Pogues' Dublin drawl. Cat Power is capable of recreating classics, we know that, but as her voice expands into every open space of Bob Seger's 'Against the Wind', there's no mistaking whose world, thoughts and feelings we're being shown.
Loud And Quiet could do with your help
We love making Loud And Quiet – our magazines, this website, our podcasts and more – but it's become increasingly difficult for us to balance the books.
If you're a reader who'd like to help us keep the show on the road, please consider becoming a Loud And Quiet member. There are options to receive our physical magazines and lots of other extras that are exclusive to our supporters.