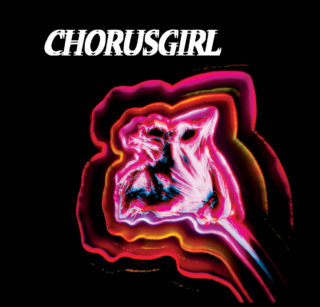 Chorusgirl
Shimmer And Spin
8/10
Experiencing anxiety as a creative person is a big hurdle to face. For most, there are two ways of dealing with it: take a step back to the detriment of your art, or battle through against the odds. On 'Shimmer and Spin' Chorusgirl not only overcome their personal grievances but also use them as an anchor to create something cathartic. It's a record that deals with anxiety head-on, rather than eluding it for the sake of pop escapism.
Unveiling all of your vulnerabilities for the world to hear is a bold move and a quality that gives the band's second album substance. Their occasionally poppy, optimistic sound acts as an effective juxtaposition to the undercurrent of darker lyrical themes, too. Chorusgirl have always shown a predilection for melodies that gnaw away at your subconscious – see the infallible 'Oh, To Be A Defector' for conviction – but here the emphasis is less on the frivolity of pop music and more about the lyrical content.
You could still easily dismiss Chrousgirl as a band too caught up in '80s post-punk revisionism (those chiming, reverb-laced guitar lines of The Cure, in particular) but there's a fine line between outright derision and using your influences as a tool to make something of its time. In that instance, one thing that makes a record sound like it belongs to now is whether or not it reflects the mood of its listener via the society we live in. I have a feeling that a lot of us can relate to the issues Chorusgirl confronts here.
New monthly memberships available
Here's a new thing: our membership scheme now has a pay-monthly option, plus a load of exciting new digital stuff for people who support what we do. It's actually excellent value, honest, and will help us continue to promote new independent artists and labels.
Sign up and you'll receive our physical magazines delivered to your door, our digital editions, exclusive podcasts and playlists and access to our EXTREMELY glamorous Members Lounge. You'll be the envy of all your friends.