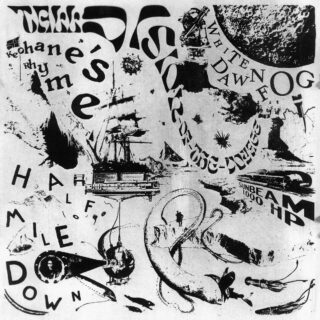 Delmer Darion
Tall Vision-of-the-Voyage
(practise)
8/10
For London production duo Delmer Darion, the devil is in the detail. This was especially true on their 2020 debut Morning Pageants, whose intricate, mesh-like soundscapes meditated explicitly on the history of Satan himself (as they told us about in detail here). Yet it's not just a clumsy metaphor: the sheer density and minutiae of their music is genuinely arresting, from the subtlest of vinyl crackles coating their kicks like peach fuzz to the Low-esque singes of distortion that frame their towering layers of synth. This attentive richness is what makes Morning Pageants such a striking record; it's also the further development of that quality that makes their new album, Tall Vision-of-the-Voyage, so powerful.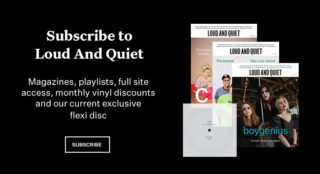 Both more ambitious and more meticulous than its predecessor, Tall Vision-of-the-Voyage features some impressive collaborations. Most notably, Guatemalan cellist Mabe Fratti and The Rings of Power actor Morfydd Clark provide the record's entire second half with its thematic focal point: a four-part narration of the sinking of the HMY Iolaire in Stornoway harbour in 1919. Clark's delivery is expertly pitched, committed enough to lend the piece some theatrical weight without overreaching into thespy excess, and the grand sweep of the story – its reflection on the terrible power of the elements – suits the gravitas that Delmer Darion are able to wring from their music. 
Inevitably, it's the four-part suite featuring the film star which will grab the most headlines, but the shorter tracks of the record's first half are more than worthy of close listening too. Bingo Fury lends his deadpan croon to the disarming sway of 'Sunbeam 1000hp'; Kiran Leonard infuses the loping 'Keohane's Rhyme' with inventive melody and gently unfolding guitars. Anna B Savage and Slaughter Beach, Dog also make welcome appearances, on 'White Dawn Fog' and 'Half Mile Down' respectively. 
Tall Vision-of-the-Voyage is another step forward for Delmer Darion, their sound becoming richer and more specific than ever before. Where they will take this project next is anyone's guess.