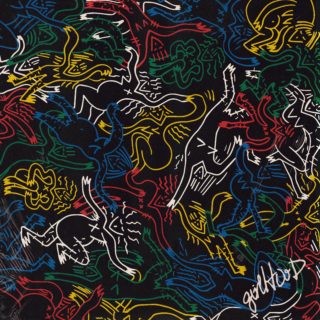 In 2018 London duo Girlhood released their debut EP on Team Talk Records. Tessa Cavanna and Christian Pinchbeck recorded and produced the record on Pinchbeck's narrowboat, then moored at Regent's Canal. On this inspired debut, the pair created a sound at once a pastiche of '80s hip hop and '90s neo-soul, while sounding totally contemporary. 
After plaudits from the likes of Radio One and Lauren Laverne, Cavanna and Pinchbeck took a hiatus from Girlhood, returning in 2019 to begin work on their self-titled debut album. This time around, Cavanna has taken the lyrical reins. The songs are persistently preoccupied with the concept of womanhood, and are wedded together by themes of unity and understanding. As Cavanna explains: "I want us all to see the love we need and be aware of how to share that love with others."
Album opener 'Queendom' is both enchanting and timely. On the track, Cavanna channels Fugees-era Lauryn Hill as she promotes womxn's supportive relationships. Layered vocals and minimalistic instrumentalism hark back to soulful gospel choirs, yet dolce synthesisers and a feminist bent ground the duo's sound in a distinctly modern setting. 
Sixth track, 'Bad Decision', is arguably the album's best, though competition is fierce. Cavanna's tones are simultaneously honeyed and sharp, and the song is ultimately a hard-to-shake hook-laden ode to the pain of broken relationships. 
Girlhood diagnose contemporary issues of disharmony and division, and, within one debut album, offer an emancipatory musical corrective. They provide a fresh, unmistakably British take on their myriad diverse influences, combining well-worn sounds and new technology to make, in the words of Pinchbeck, music 'seem alien again.'
Free Protomartyr flexi disc with this month's magazine
Subscribers to Loud And Quiet now receive a limited edition flexi disc of a rare track with their copy of the magazine
This month's disc is from Detroit punk band Protomartyr