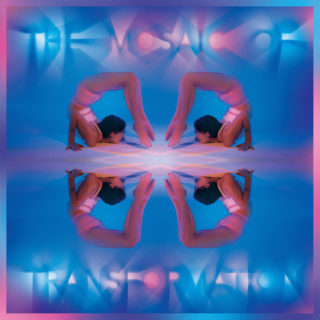 Kaitlyn Aurelia Smith
The Mosaic of Transformation
8/10
A NOTE: LOUD AND QUIET IS IN DANGER OF CLOSING. PLEASE CONSIDER SUBSCRIBING TO OUR MAGAZINE OR MAKING A SMALL DONATION HERE. THANK YOU.
All the best ambient albums are based around mostly incomprehensible concepts, and Kaitlyn Aurelia Smith's The Mosaic of Transformation is no different. The record is a hymn to electricity as a physical experience, a concept which Smith developed through improvisatory dance – though how this affects the process of recording an album is mostly beyond me. 
The record certainly does feel physical, though, in a way which most electronic music doesn't. It won't come as a surprise to long-term listeners of Smith that the vocal loops on 'Remembering' feel more human than the vast majority of ambient vocals. The album's epic 10-minute finale 'Expanding Electricity' blurs the boundaries further between physical acoustics and synthesis – over the course of the track a synthesised vibraphone sounds variously like the Akira soundtrack, one of Smith's modular synths and an especially esoteric Aphex Twin deep cut. 
There are missed opportunities on the album, which thankfully are mostly restricted to interludes. Some of these work on their own terms, like the Caterina Barbieri and Global Communication-inflected 'Understanding Body Messages'. Equally, 'Overflowing' feels like a younger, more optimistic sibling to Boards of Canada's 'Heard from Telegraph Lines'. It would have been nice to hear these tracks expanded upon, but I get the desire to leave the listener wanting more. The only real mistake the record makes is the deafening string interlude 'Deepening the Flow Of', which is about as subtle as an Avengers movie. But that's thirty seconds in a forty-minute record. The Mosaic of Transformation is excellent.
Subscribe now. Cancel anytime
Go on, give us a go
We love making Loud And Quiet – our magazines, this website, our podcasts and more – but it's become increasingly difficult for us to balance the books.
If you're a reader who'd like to help us keep the show on the road, please consider becoming a Loud And Quiet subscriber. There are options to receive our physical magazines and lots of other extras that are exclusive to our supporters.