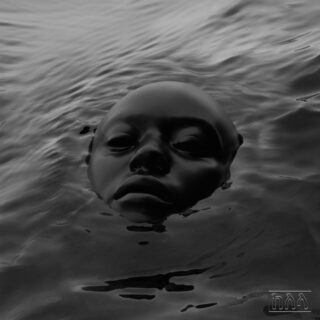 The future has existed since the beginning of time; it's a coherent understanding of the past that's always being obscured and contested. And it was like that when Washington DC-born artist Kelela emerged in 2013 with her CUT 4 ME mixtape. Even though nearly a decade has passed, that release's sheer variety, ingenuity, and baffling brilliance of beats still feels of the future – a fully-formed memoryless cosmos of subtle intricacies, blown into life by Kelela's seismic soprano. 
Heavily informed and influenced by a host of perennially moribund genres, UK grime, dubstep, house, and techno chief among them, CUT 4 ME approached these styles like the Italian renaissance artists approached Greek antiquity in the 14th century, recognising their enduring truths and reconstructing them with a modern perspective. 
Kelela, employed as a telemarketer before her career as a musician took off, recognised from the beginning that the music press would immediately clamour to stamp their own seal on her unnamable music. Like Adam sitting in the Garden of Eden, a coterie of music writers reeled off a host of labels for an already living thing, feigning their own sense of creation. 'Future R&B', 'alt R&B' and 'glitchy R&B' were all hastily thrown around, and the racist undertones they conveyed – implicit in their immediate, clumsy reach for more familiar Black musics and lack of serious intellectual engagement –  became even more apparent when FKA Twigs' very different strain of music was chucked in with Kelela's. In the terminology of the incisive British cultural and social theorist Paul Gilroy, the industry essentially tried to 'other' them.  
Kelela built upon the breadth of vision of her mixtape in the follow-up EP Hallucinogen and her utterly breathtaking debut album Take Me Apart, released in 2017. If the landscape of her musical genius was apparent from the start; then her debut LP interwove an entire ecology within it, with Kelela expertly deconstructing the forces, both expressive and oppressive, which move us through this life. Her majestic lyricism on tracks such as 'Frontline' and 'LMK' elevated songs to anthems, their intricacies slowly unveiled on encouraged repeat listens, with verses pumping like blood around the body and refrains dipping like sunsets.
These previous records pulled heartstrings and flooded the brain with surges of serotonin. On Raven, her latest album and first in five years, Kelela goes one step further and neurologically reengineers the listener's temporal lobe. 
What we witness across this spellbinding hour-long sophomore album is nothing short of an emergence of a singular lexicon, its own Big Bang of resplendent sonic epiphanies. Much here resembles and imitates the grandfathered-in platitudes of pop, soul, and R&B, such as the au fait acoustic intro to 'Missed Call'. However, this innocuous note hypnotically contorts itself in a whole manner of ways before it settles as a leitmotif in a supremely complex drum and bass beat, recurrent and buried deep like a repressed trauma. Elsewhere, the titular track 'Raven' is a constellational survey of rhythms, tempos and airy transitions that is so intricately complete that you feel it continues to obey its own universal laws even when no-one's listening. 
If the sound is oneiric, eerie and, in Kelela's own words, "submerged", then the story that flows through is as surreal. In a stoic tone, Kelela chronicles a catatonic love that is "deeper than fantasy". Throughout Raven, this love weaves in and out of a state of absence and presence like a love-drunk Jacques Derrida aphorism, with nothing existing outside the texts, calls and ghostings. 
Like previous releases, there is also a cosmology to Kelela's lyrics. If her mixtape and EP were extraterrestrial, her debut album tellurian, then Raven is nautical.  This album's lyrics drip. The same liquid forces that make for a steamy romance that is "like a sauna" in 'Contact' reappear later in 'Divorce', this time dressed as a suffocating tidal wave that drowns her. In its consistency and exactness, with lyrics rolling into the next song, it feels like Kelela has penned her own symbolist poem to accompany her crepuscular sound. Truly lyrics writ on moonlit water.
If all this sounds off-puttingly dense or heady, then don't worry – none of this obscures any of the overt pleasures this marvellous record gives to both the casual and deeper listener. Its tail-end, in particular, is replete with eternally rewarding tracks such as 'Enough for Love', a towering pop single that briefly raises itself from the Indra's net of beats to showcase Kelela's supreme soprano in all its splendid and straightforward glory.
Raven sits on its own plinth. Unassociated with any genre past, present or future, it simply exists like a grand Kubrick or Tarkovsky film, where any frame can be paused and in its stillness one can see the complexity of symmetry at play.
Please support Loud And Quiet if you can
If you're a fan of what we do, please consider subscribing to L&Q to help fund our support of new musicians and independent labels
You can make a big difference for a few pounds per month, and in return we'll send you our magazines, exclusive flexi discs, and other subscriber bonus bits and pieces
Try for a month and cancel anytime