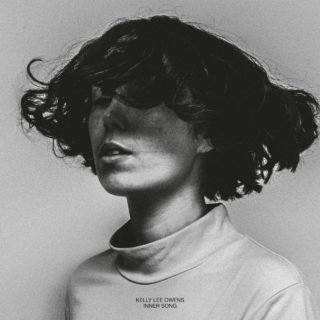 Kelly Lee Owens
Inner Song
9/10
In 2017, Kelly Lee Owens emerged with her self-titled debut, determined to prove that she was more than just a voice you heard on other artists' albums. She more than succeeded, with tracks like 'Bird' and 'Arthur' demonstrating that she too could craft the kind of undulating rhythms and mesmeric techno that peers Daniel Avery and Ghost Culture were gaining recognition for.
Fast forward a few years, and it seems that this time around the battle has been proving something to herself. "I wasn't sure if I could make anything anymore," she's admitted, "and it took quite a lot of courage to get to a point where I could create again."
The result of that struggle is stunning. On Inner Song, she's stepped on, not away, from the dreamy pop and techno influences that had informed her output so far, and pushed them to places she can definitively call her own.
It's not to say her previous work debut didn't have anything to say, but it takes a heady mix of confidence, purpose and ambition to spin samples of melting glaciers and people skating on thin ice, and convert it into a juddering comment on climate change as she does on 'Melt'. Even if you take that track without that context, it still stands as a bona fide banger with its thudding car-door-slamming bass battering you to a point of screwed-face, techno-fist satisfaction.
Elsewhere, Owens' vocal tendrils wisp and twirl in the downtempo electronic haze of 'Re-wild', 'Jeanette' starts off in the world of Aphex Twin's 'On' before reaching for the lasers without breaking stride, and 'Night' hits like an ice-cold version of Jon Hopkins' 'Open Eye Signal'.
The points of reference abound, but make no mistake, Inner Song is a showcase of Owens' rich repertoire that sheds dream pop layers for deep, progressive house and barging techno. The subaqueous rhythms of her debut have evolved, and melodic spoken word intensity is explored on the John Cale collaboration 'Corner of My Sky'.
Whatever she needed to exorcise to reach this point, it was worth it: this album is a leap in artistry that sees Kelly Lee Owens return fully-formed, hopefully more fulfilled, and damn near flawless.
Free Protomartyr flexi disc with this month's magazine
Subscribers to Loud And Quiet now receive a limited edition flexi disc of a rare track with their copy of the magazine
This month's disc is from Detroit punk band Protomartyr