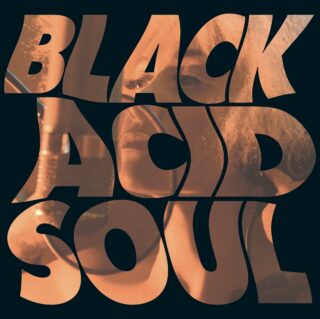 Lady Blackbird
Black Acid Soul
8/10
There is very little about Black Acid Soul that is identifiably 2021, nor any other year. Marley Munroe, the woman behind the Lady Blackbird moniker, announces her arrival with a debut album that is difficult to believe is not the culmination of a six-decade career, such is the depth of wisdom, expression and control in her voice.
Coming nominally from a jazz background, this album does not belong to a genre, but to a singer with the scope to oversee where different genres meet. She takes a set of eleven tracks – seven of them cover versions – and finds truths that apply to her, so that in turn they may apply to us too. 'Beware the Stranger' is a version of a 1973 track by The Voices of East Harlem, and while Munroe's version channels just a taste of the song's gospel funk roots with its choral backing, all accompaniment is powerless in the shadow of Lady Blackbird's towering vocal. 'Collage', meanwhile, is a track with a rock history (penned in 1969 by the James Gang) and yes, there is a driving momentum to this arrangement that points to where Munroe could move in the future should such conventions be of interest to her, but what is clear is she will not be knocked off course before she has even begun.
It is not just that Munroe has a powerful vocal, or that she can convey great, centuries-old pain and struggle, but that she can eke out nuance from every turn of phrase; it is often possible to read her delivery of a single word in multiple ways, she layers such meaning into her performance. Munroe realises that there is more to be said by someone who can tear the house down with ease, when they choose not to.
New monthly memberships available
Here's a new thing: our membership scheme now has a pay-monthly option, plus a load of exciting new digital stuff for people who support what we do. It's actually excellent value, honest, and will help us continue to promote new independent artists and labels.
Sign up and you'll receive our physical magazines delivered to your door, our digital editions, exclusive podcasts and playlists and access to our EXTREMELY glamorous Members Lounge. You'll be the envy of all your friends.