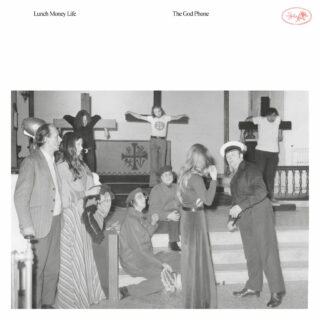 Lunch Money Life
The God Phone
8/10
God isn't dead. Or at least that's what Lunch Money Life purport on their second full-length The God Phone, a densely-constructed concept album that tells the intricate story of a society both advanced and regressed by the emergence of scientific proof that God exists. 
Not only is the narrative a departure from the world we know, but Lunch Money Life's notoriously unfettered sound is dismantled and glued back together to produce an astonishingly fresh development that possesses a techno-spiritual-complex at its heart.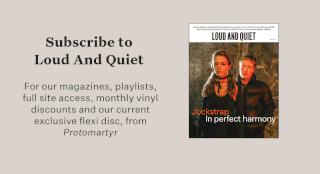 The title track, featuring III Japonia whose vocals are either spoken, sung or rapped entirely in Japanese, is a dystopic dreamscape full of tension and intrigue. 'Mother' is a wild hyperpop banger infiltrated by a deep reggae-dub beat, and standout 'Telecommunion' is a baptism of electronic sounds given form by the cleansing vocals that seep through it, its affectation sitting uneasily with its artifice as it glitches into a blinding guitar solo.
Every madcap experiment the five-piece throw out there pays off. In truth The God Phone is at its (relative) weakest when it strays into familiar territory for the band such as on 'The Bishop and The Bunsen Burner', the sound merely menacing instead of mind-altering.
When The God Phone hits its frequently glorious heights, it's not only a completely different beast to the Londoners' debut album, but to anything else out there at the moment. A staggeringly confident and progressive second album that is a succession of silicone and sin, salvation and spectacle, the sublime and the simulacrum.