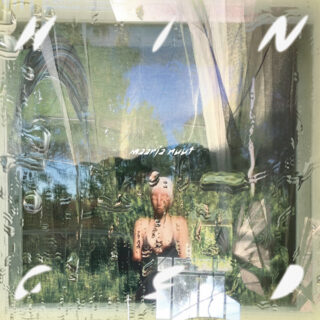 Hinged, the third solo album from Estonian singer, violinist, composer and electronic artist Maarja Nuut, is so called because its title is bilingual. "In Estonian, it means departed spirits and souls," she explains, "in English, a link that holds things together. These songs are a thread between the two meanings, and a summation of a year spent exploring my family history and my place in it."
Hinged was recorded and produced entirely by Nuut in her seaside studio, in between trips to the farm she recently inherited from her grandmother. Here, she sifted through five generations' worth of personal possessions and uncovered family artefacts, both physically and emotionally peeling back the layers of history upon which her very existence and identity hinge. 
It's no surprise, then, given the context of its creation, that listening to Hinged feels like eavesdropping on an intergenerational family reunion that's not your own, the musical equivalent of watching a sprawling family tree traced back and then forwards again, to the present day. While album opener 'Hinged' is an undulant and ambient offering that showcases Nuut's experimental approach, both to music production and self-discovery, the ethereal vocals and ghostly vermona organ notes of 'Vaheala Valgus' speak of the ways that Nuut's creativity is shaped by her ancestry. Elsewhere, on 'Kutse Tantsule,' which translates as 'A Call to Dance', insistent instrumentation points less to a past that haunts the present, and more to the manner in which, for Nuut, what we are and what has come before us are intimately intertwined.
New monthly memberships available
Here's a new thing: our membership scheme now has a pay-monthly option, plus a load of exciting new digital stuff for people who support what we do. It's actually excellent value, honest, and will help us continue to promote new independent artists and labels.
Sign up and you'll receive our physical magazines delivered to your door, our digital editions, exclusive podcasts and playlists and access to our EXTREMELY glamorous Members Lounge. You'll be the envy of all your friends.