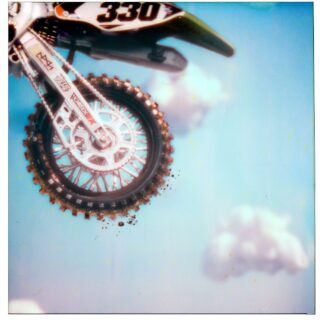 ALBUM OF THE WEEK
Paris Texas are a whirlwind. Live instruments and beat loops are whipped into infectious storms of mischief, and core members Louis Pastel and Felix somehow hold it suspended in perfect alignment. Sure, there's an ominous threat of collapse lurking on the periphery, and ever more ominous sounds deep in the mix, but they manage to keep MID AIR's elements in a gleeful, shifting balance.
The duo say they aim for the ephemeral, trying to document how out of place and time they felt in terms of taste amongst peers. The resulting music rolls and writhes like the feverish moshpits it's bound to soundtrack. It's loaded with whip-smart wordplay and tight hooks shouted over buzzsaw basslines, fuzzy power chords and menacing synths, like Brockhampton backed by Nine Inch Nails.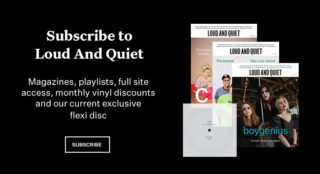 Which is not to say it's all evil and disorderly. 'Closed Caption' is fleetingly beautiful before descending into a horn-backed, blown-out groove and 'Ain't No High' is more indebted to '90s emo than anything mentioned so far. The unbridled creativity that Pastel and Felix employ across MID AIR is intoxicating, with occasional detours into psych, funk or even R&B with Teezo's silky feature on 'Full English'. When 'NüWhip' leads slickly into single 'PANIC!!!', it betrays the ambition, talent and intelligence hidden under the carefree fun they're carefully curating.
It's an assured debut full-length, committing to weird impulses and catchy choruses in equal measure, and even at 16 tracks it never feels unwieldy. Paris  Texas make chaos look inviting – they're the eye of one very exciting storm.