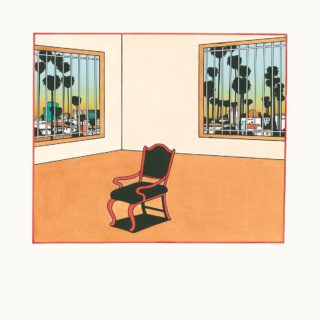 Quilt's third album mines the dark, shimmering side of 60s rock; a San Francisco soundtrack all the way from Boston. The ten tracks on 'Plaza' dabble in sunshine pop, freak-folk and hypnotic psychedelia, less psychically heavy than the Brian Jonestown Massacre and less twee than the Elephant 6 Collective, all crisply recorded by Woods' jack-of-all-trades Jarvis Taveniere.
'Passersby' kicks the record off with a circular guitar line and some gorgeous trills of strings and flutes, as Anna Fox Rochinski gives a soft, breathy performance worthy of Vashti Bunyan. Co-writer Shane Butler comes to the fore on 'Searching For', with the brisk melodicism of the Monkees' peerless 'Pleasant Valley Sunday', while the swooning 'Eliot St.' could have flown straight from the pen of Van Dyke Parks.
Yet something keeps 'Plaza' from sounding decidedly retro. Maybe it's the way they synthesise their influences, or the effortless interplay between the two vocalists. Then again, perhaps it's just the songs themselves – there's no stand-out track, but everything here has an almost insidious catchiness, which stays with you long after the needle hits the runout groove.
Paisley-shirted pop hasn't been remotely fashionable for some time, and while Quilt aren't likely to irk the purists with a radical take on a once-radical sound, it's comforting to know that psychedelia is in safe hands.