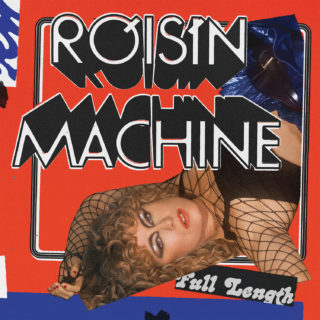 Róisín Murphy
Róisín Machine
9/10
The spirit of Róisín Machine is characterized in one simple line: "How dare you sentence me to a lifetime without dancing?" Sung over updated '70s disco and house, this is Róisín Murphy's unashamed club record. Its ten tracks are all about being in a sweaty, crowded room and dancing away your heartbreak.
Half of the tracks are already familiar, having trickled out over the last decade, but the former Moloko frontwoman's collaboration with DJ Parrot – aka Crooked Man – was stalled due to life and small children. The momentum picked up over the last year with a trio of modern classics and has finally tipped into this overdue fifth solo album-cum-singles package.
Despite such a protracted labour, the release's track-listing is seamless. Production styles and music trends may have changed but the oldest of these singles – 2012's 'Simulation' – still sounds blissfully contemporary. Opening with weepy strings and self-affirming dialogue, it chugs into action with hissing hi-hats, heavy breathing, and funky bassline.
This reduction to the bare essentials, with slowly unspooling deep house and disco grooves, references '70s disco cuts while mashing in fresh sounds (the wonky synth on 'We Got Together'; the taut, dramatic strings on 'Narcissus'). There's also something of the era in the repeated lyrical theme of 'I Will Survive' personal endurance, not least when the "keep on" refrain on 'Murphy's Law' reappears on next track 'Game Changer'. 
These heartfelt concerns offer Murphy the opportunity to display her impressive range. The vaguely psychedelic 'Kingdom Of Ends' seesaws between the cool, Grace Jones-esque archness and soulful sincerity. The sparse 'Game Changer' combines the staccato delivery of early Moloko with bruised, bluesy tones. 
It's this emotional core that helps make Róisín Machine such a sweaty celebration of the dancefloor, its redeeming power making it well worth its lengthy gestation.
Free Protomartyr flexi disc with this month's magazine
Subscribers to Loud And Quiet now receive a limited edition flexi disc of a rare track with their copy of the magazine
This month's disc is from Detroit punk band Protomartyr