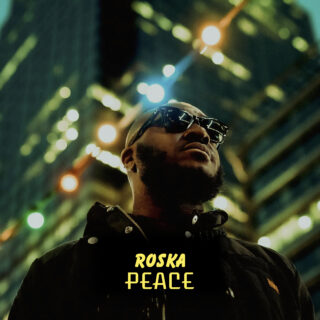 Roska doesn't put out many albums; he's far too busy being a scene unto himself. Peace, his latest full-length, has arrived almost four years since his previous effort but judging by the quality of the output, the South London-based producer has put every second of the long gestation period to good use.
Peace is the product of an artist both returning to the club-friendly sounds of his younger days and looking for ways to push the genre forward. Moving to the heartbeat of UK funky, with its four-to-the-floor drumbeat and Latin-style flourishes, the 12 tracks add layers of influences, guiding you Sherpa-like through the intricacies of the modern British dance scene.
In lesser hands, this could end up being a bit confusing, but Roska's genius has always been his ability to identify new flavours and add them to his sound. Each track is like its own mini-masterpiece, so much so that it's hard to pick a highlight. Gun to my head, I'd probably point towards 'When It's Gone', a smoothed-out soul tune that features long-time collaborator Jamie George on vocals and recalls the Craig David and Artful Dodger team-up of yesteryear. Then again, 'Tumbling Down' might just edge it. Featuring EMZ and Syren Rivers, its sunset, Balearic-style beats, and disco structure gives it the air of some long-lost off-cut from a Daft Punk record.
It's been a while in the making, but with Peace, Roska may have delivered one of the most complete UK dance records of the last few years. Trust me – don't sleep on this one.
Free Protomartyr flexi disc with this month's magazine
Subscribers to Loud And Quiet now receive a limited edition flexi disc of a rare track with their copy of the magazine
This month's disc is from Detroit punk band Protomartyr