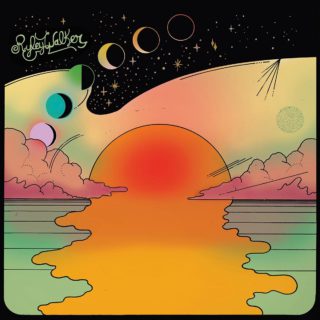 Ryley Walker
Golden Sings That Have Been Sung
8/10
After an acclaimed breakthrough with 'Primrose Green' and ten months spent on the road last year, Ryley Walker headed back home to the Midwest with a bunch of songs to work on. Soon after re-settling in Chicago, though, the young songwriter began writing new material, under ex-Wilco multi-instrumentalist LeRoy Bach's production, which ended up being the core of 'Golden Sings That Have Been Sung', Walker's third LP.
Set aside all of 'Primrose Green''s whimsy strains, Walker has finally blossomed into the mature and talented songwriter he is today, putting together eight almost flawless tracks of solid and structured folk, alternating soft acoustic moments like 'Funny Thing She Said' to strong and powerful electric ballads like 'Sullen Mind'. Walker's new sound, informed by blues, jazz and psychedelia, holds up his typical fingerpicking, adding to it piano, harp, double bass and clarinet to a compelling outcome. We could split hairs noting that, maybe, the vocal parts are slightly lacking in shade, but nothing can really shatter the mellow Midwestern dream conjured by this album.
Loud And Quiet could do with your help
We love making Loud And Quiet – our magazines, this website, our podcasts and more – but it's become increasingly difficult for us to balance the books.
If you're a reader who'd like to help us keep the show on the road, please consider becoming a Loud And Quiet member. There are options to receive our physical magazines and lots of other extras that are exclusive to our supporters.