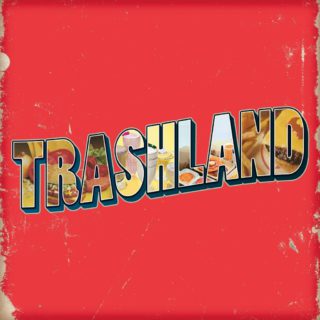 Unqualified Nurse Band
Trashland
(Reckless)
8/10
Barely a year has passed since Derby's Unqualified Nurse Band debuted with a clash of genres, eras, heads, bodies and fluids on 'Debasement Tapes'. In a blink of an eye, here's LP number two. 'Transplosion' opens up the album with an insight into what it would have been like if Phil Spector had produced The Clash. 'Trashland '85' is if The Who had actually been an '80s new wave band with Johnny Marr on guitar, whilst also channelling The Specials. 'Nurse Life' then comes on all Franz Ferdinand before becoming a doom rock behemoth and also a bit psychedelic.
To say UNB are schizophrenic, though, would be to pay them a huge disservice. You get the feeling that it isn't that they don't know who they are, but that this is well thought out. As eclectic as they were before, they're now a little more accessible, which is no bad thing. 'Trashland' is energetic, rampant, exciting rock'n'roll, as UNB spend their second time around fusing '60s girl groups, late '70s punk, '80s new wave and '90s grunge into a multi-headed fantastic beast.
Loud And Quiet could do with your help
We love making Loud And Quiet – our magazines, this website, our podcasts and more – but it's become increasingly difficult for us to balance the books.
If you're a reader who'd like to help us keep the show on the road, please consider becoming a Loud And Quiet member. There are options to receive our physical magazines and lots of other extras that are exclusive to our supporters.