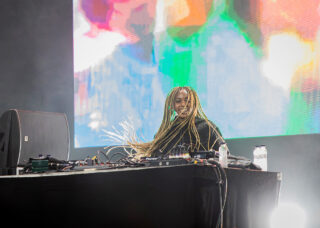 Nia Archives brought equal amounts of silliness and smartness to Primavera last night
No ego, just bangers
My notes from this Nia Archives set include snippets of red-hot insight like "SCREENSAVER", "how good do the snares sound", "she seems like a laugh" and "macarena!!!!!!". Hopefully that gives you an idea of what it's like. I probably don't need to write any more. 
Joking aside though [lampard_meme.jpg], Nia Archives' set at Primavera Sound 2023 is a perfect justification of all the excitement that surrounds the West Yorkshire producer at the moment. A mix of classic jungle rollers, crowd-pleasing samples, growling bass and surprisingly tender live vocals from Nia herself, it's an exhilarating hour of familiar but fresh-feeling rave. She's a warm, light-hearted presence, secure in her underground-honed DJ mastery and lowkey charisma; like all the best dance music, this set feels more like an open-invite party, communal and accessible, than an individualistic performance. There's no ego here.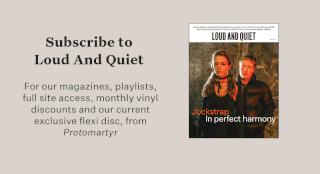 With its clean, crisp sound and occasional Pitchfork-friendly samples, strains of Overmono and Yeah Yeah Yeahs sparring with the snares, this can sometimes feel a little like a jungle set that's been slightly sanded down for an indie crowd, but in and of itself that's no bad thing, and it's probably a smart move in this context (we're at a festival headlined by Blur and New Order after all). Again, in some ways these touches make the set feel more inclusive – Nia Archives is here with us, to dance together, to be present. 
It all gets nice and stupid towards the end as the crackling breaks are interrupted by a goofy Chariots of Fire theme edit, knowingly shit happy hardcore and some unfortunate attacks of the Macarena breaking out across the audience. Throughout it all though, Nia Archives is an expert DJ, her selections smart and timely, her samples of others' work mixing beautifully with cuts from her own increasingly impressive catalogue. Banging, basically.