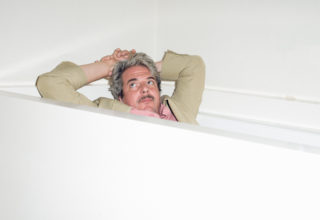 Record Heads: Chris Lombardi dropped out of college in 1989 to start Matador Records in his apartment
From his new home on the West Coast, Matador founder Lombardi talks to Ian Roebuck about getting a little perspective
June 4th 2013 and Queens of the Stone Age release their sixth studio album, 'Like Clockwork'. Just one week later the Palm Desert band hit number one on the US Billboard 200. 91,000 copies were sold giving the independent Matador their first chart triumph, but label founder Chris Lombardi was left numb. "I remember I flew into New York and when I landed I was told the record was going to be number one and a group of people were gathering to celebrate. When I got there everyone had already been into a few bottles of champagne and whatever and I wasn't… it was hard for me to be celebratory. I told Josh [Homme] congratulations on the number one but I felt a little bit lost. Sure, it was an incredible achievement to hit number one, but at the same time you could only go down."
A year later and I'm talking to Chris at his LA home. The born and bred New Yorker is more up than down, having fled west to nurture and grow his label of 25 years. "Well, Matador's hub is still New York," he says. "I have been here for five years and LA is a more meditative place for me. It is where I can think about the big picture shit, which is what I do." He sounds relaxed and content. I ask how it compares to where he grew up: 80's Manhattan.
"New York is an entirely different city. When I grew up there were still neighbourhoods from the turn of the twentieth century, immigrants, so you had the Jewish community and you had the German town area or little Italy and Greenwich Village was kind of hippies and poets and stuff, and, you know, Harlem was African American and soul food and there was a lot of poverty and a lot of wealth – they were neighbourhoods, but they've changed dramatically in an instant. So New York is a wonderful playground; it's a great place to be."
Inevitably, that playground would go on to shape Lombardi's musical tastes and the future of a record label he founded in 1989. Aged 10, though, his first love was for classic rock, as the pre-teen would attend shows by Queen, Led Zeppelin and Kiss. He laughs at the confession. "But then I got interested in New Wave and stuff like the Clash and the Jam, and then I started getting into more of the punk aspect kind of things."
It was an unassuming record store located at 118 West Third Street in Greenwich Village that would hold sway in Lombardi's formative years. "My musical discovery really started when I was going down to Bleecker Street at 13 and visiting Bleecker Bobs and buying the Melody Maker and NME and getting UK imports and stuff, when they came out. The English music papers would come out Thursday so I would go down there after school to get them straight away. That's how you learnt about it, there was no Internet.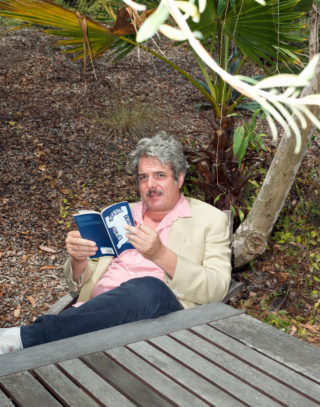 "My being in the music industry was purely by accident," he continues. "It was basically what I cared about, I cared about music and I cared about the social side of it. It was the only thing that I knew how to do at that point. I was just out of High School, I went to college for a very short period of time, so there I was in New York, not knowing what to do, but knowing that I liked going to shows and I liked going to record stores. So, in New York there were tons of bands coming through, playing CBGB's and what not and we would all hang out on the sidewalk in between bands and it was a super social scene. I think I had decided because I knew record stores up and down the country through my job at [small-time, Long Island-based label] Homestead Records that I wanted to document some of the things going on at the time in New York. The main purpose of Matador was to document the scene – in many ways the original New York – but of course Teenage Fanclub were from Scotland and Pavement from Stockton and Superchunk were from North Carolina so it had to do with everything being funnelled through the city at the time, which was kind of global. If we could put records out and sell a couple of thousand of them and keep the lights on and order some pizza at the end of the day then that was great."
Having met and trusted Gerard Cosloy, a colleague at Homestead, Lombardi asked his friend to help run Matador from his own apartment. "I had a lot of sleeves in my place back then because you had to run a minimum of 5,000 jackets, so it didn't really make sense to make less. It was 100 bucks more or something stupid for 1,000, so you had boxes and boxes and boxes of sleeves and then you would have the records come to my apartment and we would have sort of drug-fuelled record stuffing parties where we would insert the vinyl into the jackets. We would stay up all night with the bands and our friends doing this. On some of the records we would even draw on the inner sleeves."
That homespun feel, so entwined with the myth of indie and its roots in the late '70s and '80s, sounds like a lot of hard work, especially at a time when so few had proved it to be a successful model. "But no," says Lombardi, "it was a lot of fun – that was hands on a hundred per cent, you know. It was ordering the print, the records, talking to the mastering lab, giving the bands a cassette to listen to, calling up and dealing with the colour separation for the artwork and having an album stuffing party and going to the post office and, you know, delivering all the stuff personally, sometimes to record distributors, it was really good fun. It helped if you were picking up a cheque when you got up there though," he chuckles.
Like it or not, there comes a time in an independent label's lifespan though where art must translate, in business terms, to a commodity, intended or not. On that, Lombardi agrees wholeheartedly, but says that for Matador it became about responsibility rather than commerce.
"I'm talking about when responsibilities became reality," he says. "Certainly, you have the responsibility to promote the record first – you must be passionate about the band – then figuring out how to pay royalties, then hiring some friends of ours who were not in the music business but liked music. All of a sudden you had to make payroll for these people and when some of these records started to take off it became a problem! The more we sold, the more we had to make and it's hard to get paid; it's not the easiest thing when you are a small record label, you know. When you have two or three albums out, it's easy for someone to say I will take 2,000 or 3,000 copies of your record and I'll pay you for as long as they want to, as they don't necessarily have the next big thing coming down the pipe, so we kind of found ourselves in a scenario where we were really scrambling to figure out how to make more records, which is a problem you want to have, but it is a real problem. And at the same time, wanting to remain as independent as you possibly could."
This is the crux: to make money as an independent you need money. More often than not a label like Matador's intentions are pure, they simply want to help create an actual thing. Financial gain is at the bottom of the list, but if that thing takes off, you have to be prepared to go with it. It's something Big Dada found out more recently, when rank outsider Speech Debelle won the 2009 Mercury Prize but too few copies of 'Speech Therapy' were pressed for the label to capitalise on the surprise success. Matador, like so many other Indies, had a responsibility to the artist and themselves to see those early albums succeed. "Eventually, people started coming around and Atlantic Records came to listen and offered us a joint venture scenario," Lombardi explains, in a tale of major label backing that has been recurring through our Record Head series. "We got financing from them which helped us really grow the company at that time and one of the things we put out at the time was The Fall and to put a Fall record out was a crazy dream, and the idea that we put that record out on that deal was kind of whacky as well. We signed all kinds of things at that time – a Yo La Tengo record, we grew quickly. I started with a teeny tiny corner of my apartment and then after the Atlantic deal I had a big office and many more employees than I could hire from just my friends, and it was great, great fun."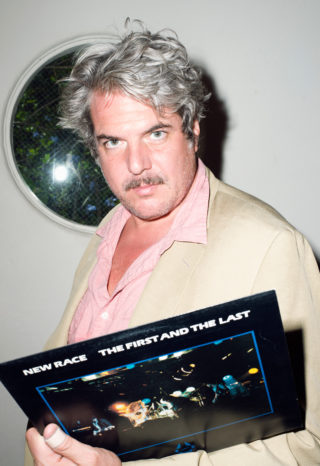 Matador now sits nicely under the Beggars umbrella. Independent again and framed beside the likes of 4AD and Rough Trade, they're free of the shackles that come with major label partnerships. "The thing that we learnt through the relationships with Atlantic and Capitol was that even more than ever we had to stay true to school," says Lombardi now. "Having these great labels woo you and dine you is kind of like the way bands are – they get wined and dined and wooed by A&R guys and they get told what incredible success they are going to bring them and in the end, in a corporate environment, it's really about the corporate executive. They only seek out what they think will be successful in order to further their career – it's about climbing that ladder and getting a new contract because you signed so and so. They washed their hands of their failures. When we did the Atlantic and Capitol deals both the guys that came and wooed us over to their companies left during our deals. When we try to sign a band we tell them: 'The guys who are sitting in this room, these guys you are talking to have been in this company for 25 years doing the same thing. You know and we're not going anywhere.'
"There is a criteria with Matador and it's not based on how well it's going to sell," Lombardi insists. "We have never signed a band for commercial reasons, but these days perhaps you have to be a little more careful. Now with our relationship with Beggars, we have people all over the world working on an album – that makes it difficult to put out a record that maybe a select few are interested in. We can do it and we do do it from time to time, but occasionally we have to let somebody else do it now."
But not if it's a potential number one, too, I presume.
"Going to number one, I already knew would happen. When you work with QOTSA… they're one of my favourite bands of all time, I wanted to work with them for so long and I had got to know Josh for quite a while. When he delivered that record I called him and, you know, I said, this record is such an artistic statement that we have a great responsibility to care for the album, like we do for all records that we release. To get a number one was cool, being top of the heap was a good feeling for sure. It felt, I don't know, man, it was a great win. I don't think we were ever chasing that number one, though. Our philosophy as a label is to really put stuff out that we care about." This is the first time in an hour that Lombardi sounds ruffled. I wonder how he would have felt 25 years ago on the streets of New York, running a successful and global independent label and talking to an English music paper?
"I don't think I have changed that much," he says. "I mean, I still send out my own packages and stuff. It's hard to do a big mail out as it's on a much bigger scale but nowadays it's just sending a link to something. In terms of the really hands on, the piece of vinyl that you're sending in the mail and 5 days later someone calls you up and says, 'man, I heard that record, it sounds great,' you know, it's not as instantaneous. That home brewed kind of way of doing things doesn't exist as much anymore."
Loud And Quiet needs your help
The COVID-19 crisis has cut off our advertising revenue stream, which is how we've always funded how we promoted new independent artists.
Now we must ask for your help.
If you enjoy our articles, photography and podcasts, please consider becoming a subscribing member. It works out to just £1 per week, to receive our next 6 issues, our 15-year anniversary zine, access to our digital editions, the L&Q brass pin, exclusive playlists, the L&Q bookmark and loads of other extras.