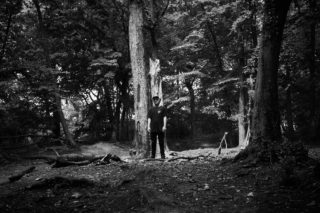 East Man: unashamedly working class, unashamedly intellectual
A conversation on race, identity, and Britain's idea of itself with Anthoney Hart
You don't work within electronic music for as long as Anthoney Hart without amassing a collection of aliases. Starting out in pirate radio during the 1990s, Hart later found himself drawn to the experimental avant-garde. Since then, he's been working under two monikers: Basic Rhythm and East Man. The former, a dancefloor-oriented project ("more fun stuff, you know"), the latter a striking concoction of his roots in MC-led drum'n'bass and left-field electronic production – a sonic ethos Hart dubbed 'Hi Tek' – realised through deeply-felt explorations of the UK's post-colonial present. My conversation with Hart precedes East Man's second album, Prole Art Threat; a record of stark beats and multiple voices – a crystallisation of what liner notes writer and Goldsmiths lecturer Les Back calls "the force and the democracy of the mic" – from collaborative first-timers (Ny Ny, Streema, Whack Eye) and returning champs (Darkos Strife, Lyrical Strally).
That said, our conversation largely dances around Prole Art Threat, dense with multiple asides and anecdotal leaps from the trappings of platforming working class voices within a mass media based entirely on 'flavours of the month', to the labyrinthine application process of UK arts funding. Each cultural reference could constitute an alternative, England's Hidden Reverse-style British canon: John Betjeman, E. P. Thompson's The Making of the English Working Classes, Only Fools and Horses, J.G. Ballard, Stuart Hall and Lindsay Anderson are counted among Hart's interests, all of which come to inform a worldview which is, as his academic friend Paul Gilroy puts it, dedicatedly "autodidactic". "I thought about compiling a list of films and books that I could recommend," says Hart, "ones that say something about a lot of the topics of what we're talking about today." I'd be lying if I said I wasn't taking extensive mental notes throughout.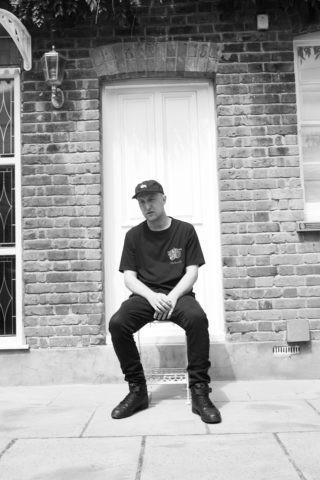 In the midst of discussing the commodification of identities within capitalist frameworks, Hart is stopped mid-sentence by the sound of seagulls outside my tenement flat window, which he can hear clearly over our Skype call. "Seagulls are so evocative of my childhood in places like Hastings," he says. "I went back there for the first time in over 20 years recently to do a bit of research for my book, to provoke some memories." As first suggested by Paul Gilroy, whom he sought out and eventually befriended during his preliminary investigations into writings on the British working class ("families like my own"), Hart has been steadily bringing together the resources for a book, a project that he intends as part-study, part-memoir, structured around the various places in England he was moved about throughout his life. "I grew up watching stuff like Only Fools and Horses and Desmond's," he says. "But I noticed that works about the working class kind of… dropped off. One day, I started telling Paul [Gilroy] something about my family. He turns around to me and says, 'oh, you should write this'. I just laughed a bit self-deprecatingly. But then I was like, you know what, if it's not there, why don't I write it?"
Hart grew up with two mixed-race older siblings; a brother and sister from his mother's previous marriage. Failing to find his own mixed household background adequately represented in media, he gravitated towards books by Caribbean authors like Sam Selvon's The Lonely Londoners. "Obviously, there's a whole other stratum to the book, which is about race, and specifically about Caribbean men coming to London post-World War II and trying to make a life for themselves. But I relate to it so much in that it's about being poor, and about notions of masculinity."
Another influence on Hart's work with the East Man project is the filmmaker Lindsay Anderson, as evinced in Hart's suggestion via email that I seek out Anderson's 1982 film Britannia Hospital before our conversation. Widely thought to have been the film that killed Anderson's career in the UK (he went on to direct again in the US prior to his death in 1994), his 'final' film is a lasting snapshot of political turmoil in the 1980s, which, between the protesting masses outside the eponymous hospital's gates and the upper-class snobs inside eagerly anticipating a royal visit from HRH, feels strikingly relevant today. "It was received really badly because he was criticising the left as well as the right in that film," says Hart. "He was also critical of the way the NHS was used, which I don't think went down well either. But he was criticising institutions, really. I think there's a lot in his films that speak to Brexit and Britain's idea of itself, across the political spectrum. It's about the death of empire, and this perception of ourselves as this separate entity away from the rest of Europe." Much like JG Ballard, who himself was born in Shanghai, the British Raj-born Anderson appeals to Hart in his ability to "look at things from a slightly detached view, perhaps. When Anderson was making films about the working classes he wasn't being romantic," says Hart. "He was like, 'let's confront this. Let's talk about this.'"
"Britain's idea of itself" might as well be the challenging statement of the East Man project so far. Hart's first LP under the moniker, 2018's Red, White and Zero (named for a portmanteau film trilogy in which the Lindsay Anderson short The White Bus was featured), showcased multi-racial Britain as it's rarely seen in any media, right down to its evocative album art, which featured Hart standing among his collaborators. "It was kind of a post-Brexit statement, right?" says Hart. "To have that album cover be a photo of all of the people that went into making it, taken outside a studio in Bow – the birthplace of grime, and the place where my grandparents met – was like saying, 'we are British, we are English, with all our varied backgrounds. We are Londoners.'"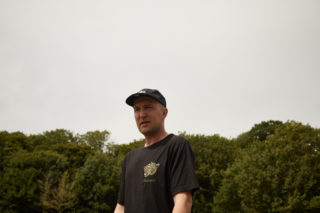 Despite staying on the attack in lifting the title Prole Art Threat from a song by The Fall ("I felt there was something great about the way The Fall and Mark E. Smith were unashamedly working class, and also unashamedly intellectual"), East Man's second LP feels markedly more sombre, its artwork showing a misted tower block in black and white, and all the haunting connotations it invokes in 2020. "I liked [the photograph] because of its tonality," Hart says. "It's very atmospheric. I also like the texture of the film. There's some flaws in it. Grenfell happened as well, so there was also some kind of symbolism there. Combined with that title, it felt like it really said something." Prole Art Threat also holds a refinement of East Man's sound, the experimental grime fervour of Hart's instrumentals becoming more starkly spacious. "Bass is really, really important to me in what I do, but I also quite like the use of silence and space," he tells me. "I'm not one to slap a load of reverb over stuff. I really like dry sounds that cut through. I also like space for the MCs to really fucking breathe and say something."
As infectious and immediate as Prole Art Threat is, and as apparent as its dancehall influences might seem, it's easy to overlook how otherworldly these fusions of bars and beats really feel; you don't usually hear the ferocious grime declarations of Ny Ny and Mic Ty over a relentless, stuttering rhythm. "Prior to [East Man], I hadn't really worked with MCs since doing pirate radio 10 years ago," says Hart, reflecting on his process. "I'd been doing a lot of experimental stuff, a lot of noise and distortion. Then it came to a point where I was thinking about vocals. I was like, 'Who can I get to spit over my weird beats?' So I thought, 'Who's saying something about their day-to-day experience?' Grime MCs," he adds conclusively.
Representation rings across the East Man project, which resonates further afield to Brazil on Prole Art Threat. When reflecting on his decision to seek out Brazilian MC Fernando Kep, Hart muses on the mirrored experiences at play in the Brasil Grime Show YouTube channel. "Obviously, I noticed some very big differences, especially economically," Hart says. "But it's real. They play stuff by people like Grandmixxer and Youngstar, and I can see why they've taken to grime – since it became quite popular for a minute around 2014. They discovered it and thought, 'oh, we recognise something of ourselves in this.' I'm sure that's what it is. That's beautiful. What more can you ask for?"
Please support Loud And Quiet if you can
If you're a fan of what we do, please consider subscribing to L&Q to help fund our support of new musicians and independent labels
You can make a big difference for a few pounds per month, and in return we'll send you our magazines, exclusive flexi discs, and other subscriber bonus bits and pieces
Try for a month and cancel anytime