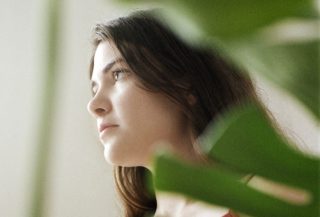 Tess Roby – a Canadian artist pays tribute to the memory of her father and the english countryside
"It was very important to me that it was only myself and my brother on the record"
"We're moving into a new phase, it's time for a change of pace." So Tess Roby tells me as she watches winter melt outside her Montreal window. "It's a hectic time at the moment because I am in the process of moving apartments and everything is colliding. A lot of people get intense emotions at the seasonal change – sadness and happiness – but I think that is a good thing." I tell her that we're still waiting for spring to begin on the South coast of England, and she laughs. "My dad was British and I have been almost every year that I have been alive. I remember going once in late February and it was beautiful; it was a vacation from the long, cold Canadian winter." 
It was her father who inspired Tess' debut album, 'Beacon'. After passing in 2015 his British heritage and very being was lovingly carved into the crystalline and absorbing body of work that we're discussing today. It's a fascinating release for Italians Do It Better, a label more synonymous with sugar-rush Italo-Disco than hypnotic, Durutti Column-esque journeys of the soul. 'Beacon' is bucolic and faintly operatic beside the urban night drive of Chromatics and Glass Candy. Released on 4 May, all of Roby's emotions are on course for a head on collision once again. "[My dad] was born in Wigan," she tells me. "It's funny whenever I tell anyone British he was born there they shout 'Wigan!' it's the same expression every time. My grandparents moved to Parbold nearby and there is a town called Southport I know very well on the North West coast – you can see Blackpool from there."
Sense of place is key to Roby and a cold Lancashire wind blows through every beat of 'Beacon'. You can even sense it howling on the haunting 'Air Above Mirage', which signals the album's closure. The work itself is named after the beacon that sits atop Ashurst hill in Dalton, a gloriously gothic looking watchtower looming over the English countryside, 600ft above sea level. In 1798 it would have raged with flames during the Napoleonic war, now it sits silently.
"Music can impose a landscape onto someone," says Roby. "I think it's really powerful when a performance can transport you to a place. There is this energy that runs through the album that was definitely a subconscious energy. I had the title of the album as soon as I was into the recording. I don't even remember the moment that I named it, I just immediately knew. There are all these photographs from my childhood of my British grandparents and my parents at the beacon. I have never seen another structure or anything that looks like it and I am really emotional when I go there now. I didn't realise that as a kid but as soon as my grandparents died and then my dad, whenever I go there now I instantly realise this place has such a profound meaning."
Armed with this perspective it's difficult to listen to 'Beacon' without sneaking glimpses of imagery capsules of time on Ashurst Hill, where Wiganers gathered to find deeper meaning. "I don't know if spiritual is the right word," says Roby. "My parents told me this story about how they spent New Year's there and watched fireworks from the top of the hill. I think about that and I would just imagine it burning when it was in the early 1800s. A raging fire on top of it, it's quite a striking thing to imagine, having never seen that and probably never will. That's a really inspiring thought, I can see it in my head."
A photographer and musician, it's no surprise to learn that Roby rejects artistic boundaries, saying: "I think audio and visual go hand in hand. The visual components of music are so important; they support each other so much. The album cover is not apparent that I am lying in the grass below the Beacon, but to me, knowing that is enough. Having that visual context, when you open the gatefold LP, there is a photograph of me as a child walking up to the Beacon that my father took. Together all these parts converge and make this piece of art. It's vitally important that everything works together to create this."
Once more her father's influence is plain to see and Roby seems thrilled – energised even – to be talking about him. "Dad never called himself a photographer but he shot a lot of photographs," she enthuses. "I mean way more than the average person, and ever since we have grown up we've had all these photo albums. I love seeing this documentation of my whole life and all these different people in it, all these different landscapes too – I guess he was an amateur photographer and he definitely had an eye. He was a musician as well so there was always music in the house – there is a piano in my family kitchen at home in Toronto and I don't know anyone else who has a piano in their kitchen – it was so embedded in our house, which also feels like a very spiritual place with all these family remnants and stuff lying around."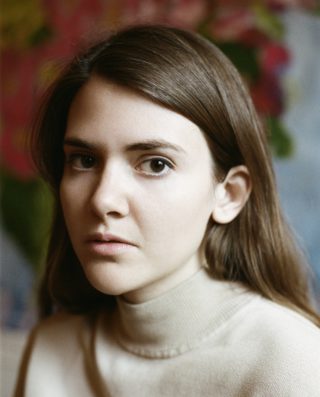 Fittingly, Roby asked her brother Eliot to record alongside her when making 'Beacon'. With just a drum machine and synths found amongst her father's belongings, they set about creating their own personal language. "It was very important to me that it was only myself and my brother on the record," she says. "Just because the songs were so deep with memories and I just wanted to keep it close or small… I don't want to say it was precious, but it was important it was just the two of us." Why not precious, I ask. It certainly seems to be from the outside looking in. "I guess I just don't like the word precious! It sounds a lit bit baby-like…" she concedes with a wicked laugh. 
Living a transient childhood, Roby has always travelled with her music. "I was a member of the Canadian Children's Opera Company. I sang in the chorus for 8 years, from 8 to 16 or something like that. It was incredibly important for me in terms of my vocal style, the harmonies. That's what I really took from the training – one of my favourite things to do is to build vocals on one another, kind of creating my own chorus.
"What I am most influenced by is travelling and seeing different beautiful views that are really inspiring and being in different physical spaces. There was so much I grew up with hearing, too. My parents played a lot of music from West Africa, the Middle East, India, they loved going to see these musicians when they came into town and they influenced my dad too. Growing up with that, and of course Britpop was big when I was a teenager, too!"
When I try to get Roby to admit that she's clearly an Anglophile, she says: "I don't know about that. But I'm obsessed with the culture and things you can't get in Canada – Penguin bars and stuff like that. I bring like three bags back. Asda, that's where I got them last time."
Photos by: Hugo Bernier 
We're not being funny...
… but can you become a member please?
It's actually excellent value, and will help us continue to promote new independent artists and labels.
Sign up and you'll receive our physical magazines delivered to your door, our digital editions, exclusive podcasts and playlists and an actual bookmark, as if printing a magazine in 2021 wasn't old fashioned enough.
6-month and full year memberships are available now. Fancy it?