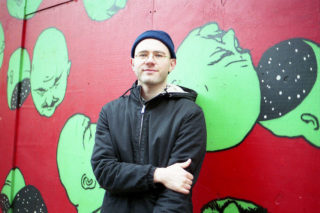 The Range mined Youtube to give his new album a voice
By day Damian Gordon was a corrections officer at Jamaica's most dangerous prison where the security levels were always set to maximum. He led something of a dual life. At home, in Kingston, he kept a cardboard box stuffed with disorderly paper notes and pads – his work as his songwriter alias Naturaliss. Once a week, as part of his 'Songbook' series, he'd take the box out, sit in front of his girlfriend's laptop, press record and post a new track to YouTube. For whose consumption he probably wasn't too sure. He did it over and over, like some kind of therapy. Imagine then, that one day, from out there in the infinite digital abyss, a music producer from New York gets in touch. He explains that he's found one of your recordings (88 views), sampled the vocal and put it on a warped electronic track that moulds footwork, dubstep and euphoric piano work, the kind of sound he's probably never heard before. Unsurprisingly, it kind of blew Damian's mind.
Brooklyn producer The Range's second album, 'Potential', is full of stories like this. Through the album the listener makes acquaintance with numerous characters based around the world. There's 18-year-old Canadian student Jordan Lardizabal
singing pop covers in her bathroom and London MCs Ophqi and ST posting homemade freestyles filmed in Hyde Park. And London teenager Kruddy Zac – 13 and a schoolboy at the time – stood in front of a non-descript brick wall rapping, while his sheepish hype-man hangs in the background.
It's this approach to making music, this mining of YouTube's unfathomable depths for samples, that James Hinton (The Range) experimented with on his 2013 debut album 'Nonfiction'. That's blossomed into the full-blown conceptual foundation for his latest release.
It all started a few years back. While touring 'Nonfiction' a lot of Hinton's time was spent criss-crossing the States on wi-fi-less internal flights or killing evenings in rural dressing rooms. It was in those hours he revisited a group of clips he'd stashed away in an offline YouTube folder – the genesis material for 'Potential''s concept.
By then he'd already decided he didn't want to make his second album in the typical electronic producer's way. You know, beats beamed around the world by email, artists record topline vocals, they make it onto an album stuffed with guests. It's a well-tested formula. "Any time you're making a decision based on someone being available or not feels like a weird album making process," says Hinton. "I understand that's the way of the world but this process was intentionally not done that way."
So he decided to take his chosen tactic further and deeper. A lot deeper. Back home at his studio in Brooklyn, based on four or five secret, specific search criteria, he began cycling through thousands of page of videos on YouTube. At Hinton's estimation he went on to spend hundreds if not thousands of hours viewing videos – 35, if not more, nights where he'd continuously trawl from one clip to the next.  Anything that caught his attention, struck a nerve, got put to one side. By the end – the literal end, he'd completely exhausted two of his search terms – he got to know the streaming site's targeted adverts and sophisticated search algorithm in intimate detail. "It was a lot," he smiles, looking back. "I was an addict".
"It wasn't so much finding the people as finding the moments that would lead you to the people," he says, setting out the plan for the album. Those moments he's compiled, he later realised, when sat next to one another as a playlist, told the story of Hinton's own personal feelings through the period.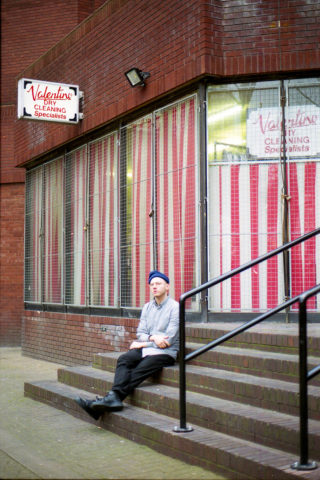 That's when what The Range describes as his "detective work" began. Roughly half of the songs that would go on to appear on 'Potential' were written and the vocal samples slotted in, the other's were inspired by the clips and created from scratch. The 27-year-old painstakingly went about contacting the people who appeared in the videos to ask their permission and offer them royalties. No one checks their YouTube private messages so it was never as simple as that. Some displayed their contact details or their social handles, others were more like Frank Cole in Kentucky, who had no contact. He'd posted clips to a gospel channel in the noughties. Through a handful of Facebook investigations Hinton tracked down his cousin in New York, found their number and called them. They put them in touch with Cole's wife 700 miles away.
By his own admission, Hinton recognised that his communications needed to be sensitive and honest, aware that his approaches could come across as weird or a scam. After all, with some clips viewed fewer than 50 times, most of his future collaborators probably assumed no one was watching.
"I tried to be as simple and plain as possible," recalls Hinton. "I just said, 'I'm a musician, I've found this sample and I used it in this song'. I presented them with the material at that level. I thought that's best way to go. To say, 'I made this thing, here it is'."
Somewhat astonishingly nearly all of them immediately made the leap of faith with him. Except teenage rapper Kruddy Zak from London. "Zak messaged me and was like, 'Are you joking? How are you going to screw me? What is this?' But from there I explained and it was ok."
Much of the appeal of 'Potential' is encapsulated in what the album is not. It's not, for example, about going out and searching for the next big thing. In other much more well lit corners of YouTube that's a familiar narrative – the story of the "YouTube star" or the journey of the "online sensation who posted viral videos".
And it works. Newcomers record cover versions of famous songs, start recording them on a schedule, build a fanbase, the views increase, start recording their original material and sign, usually, to a major label. It's the story of everyone from Justin Bieber to Shawn Mendes. A&R people in offices spend their days trawling through these videos to find the next marketable pop star.
The Range is eager to explain that his project is very much the antithesis of that. In fact, he says he finds that whole process "toxic". "This has nothing to do with that," he states.
"It's compelling that a lot of these people aren't coming to YouTube for that main reason – to be a star or successful. There's catharsis or compulsion to do it. That's what I find interesting."
Hinton became fascinated with that world. There are 400 hours worth of video uploaded to YouTube every minute. Those people who feature on 'Potential', they're part of an overwhelming majority whose material barely gets viewed, let alone discovered. YouTube isn't just a deep sea, it's a vast ocean of undetected potential.
"Before I started this process I wouldn't have thought that at all," he says. "I thought the interest was to record yourself to show the world, but I'm noticing that it's a compulsion in the best possible way. Like they need this work to be out there."
It's also not, he says, an exercise in sample-searching but with real people. "YouTube is a huge source – it's the crate-digging of our generation," he explains. "But as soon as you're interacting with the people that whole dichotomy becomes wildly inappropriate. You're lucky they've let you pull their world into your world in a way that crate-digging does not."
As the album took shape Hinton's bond with his collaborators grew. What started out as an album became a social experiment of sorts. Touching human stories started to emerge from the process. "It really started to come down to the lengths that people would go to in order to pursue music despite all the odds," says Hinton. Like Damian, the prison officer from Jamaica, who appears on the album's final track '1804'. "He describes himself as this sort of Clark Kent figure. He goes in and does his work at the jail and tries to psychologically separate himself from that at home." Hinton recalls the dog-eared song box. "I had never seen anyone attempt to document their work in that way before – literally thousands of songs that he set out meticulously to record."
If this all sounds heart-warming on record then it becomes even more affecting in the documentary that US director Daniel Kaufman has made about these real-life stories – it is the story of 'Potential' on camera. Superimpose will premiere at SXSW at the end of March, then, Hinton hopes, it'll be screened around the world as he travels promoting the album. "I just watched another edit today," he says. "I choked up. It's pretty serious stuff."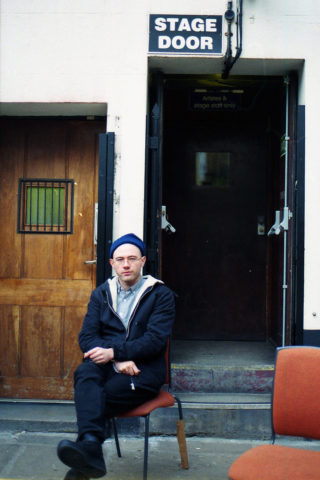 All of this paints a picture of The Range as a curator or instigator behind the project rather than his personal new album. But that's not the case. James Hinton grew up in Providence in a single-parent family. He started playing guitar and drums at the age of 13, before going on to play in various post-rock bands. In person he's bright, talkative and articulate. He studied Physics at Brown University and released 'Nonfiction' when he was 24. In the past few years he's gone through the ups and downs of losing his mother, signing to Domino and going through a relationship break up.
The nights spent trawling videos, those "moments" he was capturing, were in essence the lyrics he was searching for and wanted to say on the album. Listen to 'Potential' closely and those strangers he found on page 24 or 47 of his online rifling are doing the talking for him – his interpreters, maybe saying it more honestly and articulately than he ever could.
"'09 was emotional / It's the memory / I wish that everything was still the same," raps Zak on the album's second track 'Copperwire'. "I was responding to these vocal samples at certain points in my life for a reason and I think that comes through," he says, keeping the tone light. "Being more open about my own emotions through this material is a huge part of it. Or to put it this way, to be able to speak through those lyrics lets you be more open about how you're feeling."
Hinton won't reveal the search terms he used to find his kindred collaborators on 'Potential', only to say – not impolitely – that "it's just important that I keep it secret to me." Maybe it's to protect them, or because they go right to the very heart of what the record is about. Either way, those filters, and his own fascinations, have given way to one of the most human electronic records in aeons.
"I learnt to open up and be a little more trusting," says Hinton, thinking about the process. "I've learnt a lot about being honest."