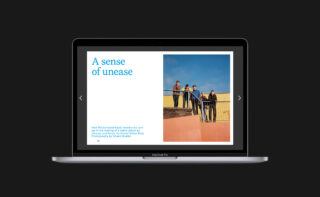 Digital issue: view issue 145 in full via our digital reader
Welcome to your digital edition of Loud And Quiet Issue 145. See inside for all the below and more:
Squid / Ambient Flo / BackRoad Gee / Berwyn / Blue Bendy / Gary, Indiana / Iglooghost / Julien Baker / Karima Walker / Lucy Gooch / Viagra Boys / Virginia Wing / A beginner's guide to MF DOOM / Was Craig David robbed at the 2001 Brit Awards? / Party Wolf / Columns and reviews
Just click here and enter your email address to access the digital magazine.