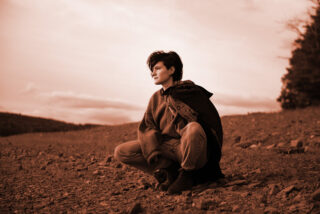 Issue playlist: Loud And Quiet 143
Your audio accompaniment to Loud And Quiet 143
Issue 143 of Loud And Quiet, featuring cover star Adrienne Lenker, is out now. Her new albums songs and instrumentals are making big waves with fans and critics – she's one of the most acclaimed songwriters in America right now.
Elsewhere in the issue, you'll find features with A. G. Cook, Loraine James, Eartheater, Jimothy Lacoste, William Basinski & Preston Wendel, Dan Deacon, Hen Ogledd, The Golden Dregs, Dorcha, and Yard Act, plus reflections on the launch of TIDAL 5 years on, the spectacular rise and fall of glam metal, the Twitter accounts dedicated to YouTube comments, columns and reviews.
We've also made a playlist to guide you through the issue, showcasing the best work of the artists we feature. Access it below.
Listen now
Spotify
Apple
YouTube