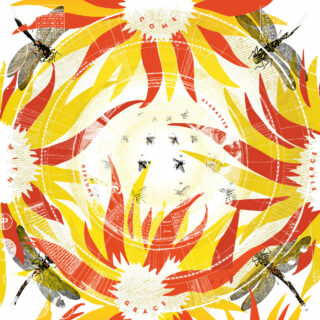 Alabaster DePlume
Come With Fierce Grace
8/10
It's tricky to describe the profoundly idiosyncratic approach of Alabaster DePlume without engendering an acute allergic reaction among more cynical audiences. Sample the openness that the artist also known as the Manchester-born, London-based musician and poet Gus Fairbairn applies to all aspects of his art, however, and DePlume's almost confrontationally positive ethos of empowerment, the healing power of the community and importance of going easy on ourselves in a world programmed to make people feel insufficient is bound to feel a thousand times fresher than the latest vacuous signifiers of cool. 
Broadly defined as jazz, DePlume's musical mission is infused by similar optimism and deeply-held faith in hope over fear: this is music that not so much embraces as surrenders each fibre of its being totally to the heady creative potential – and ever-present messy whiff of utter anarchy – of instant composition and the collaborative quest for the elusive telepathy of improvisation.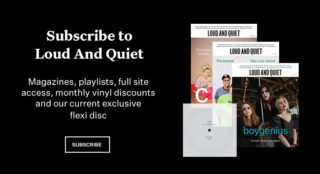 Drawn and compiled from the sessions at London's fabled Total Refreshment Centre that also hatched 2022's much-acclaimed double album breakthrough Gold, the methods used to capture Come With Fierce Grace may sound like a recipe for a disjointed, chaotically sprawling mess. DePlume invited an entirely different group of musicians (starring such heavyweights of brit-jazz resurgence as Sarathy Korwar and Tom Skinner alongside less blatantly jazzy contributors like Rozi Plain and Matthew Bourne) for each day of the sessions: there were no rehearsals, and nothing was mapped out in advance. 
Despite bold stylistic leaps (from Ethiopiques-hued afro-jazz contemplation to the Morricone-scoring-a-spaghetti-Western-meets-post-rock vibes of 'Naked Like Water' to the propulsive hypno-stomp of 'Greek Honey Slick'), Come With Fierce Grace holds together remarkably well, unified by the weeping tones of DePlume's saxophone, which he plays from the corner of his mouth with an unfailing aversion to needlessly flashy showing off. Painstakingly pieced together by DePlume from the vast amount of material amassed during extensive idea-generating and recording sessions, these are all above all coherently structured and often deeply infectious songs, characterized by the economic application of elements and judicious use of space. In place of Gold's by turns upbeat or indignant spoken word recitals, Come With Fierce Grace turns the spotlight on guest vocalists: Falle Nioke adds inviting warmth to opener 'Sibomandi', whilst Momoko Gill renders the delicate, near-ambient 'Did You Know' into DePlume's most disarmingly beautiful offering so far.