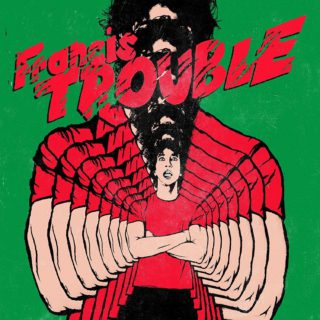 Albert Hammond Jr
Francis Trouble
5/10
The Strokes have been struggling with something of an identity crisis ever since the release of 'Is This It'. Lead songsmith Julian Casablancas has dealt with this by exploring his art school inclinations in his solo career (sorry, yes, The Voidz). In contrast rhythm guitarist Albert Hammond Jr. has remained faithful to the signature sound of his day job.
His fourth long player, which loosely deals with the stillborn death of his twin brother, may open with the sound of birdsong but the tracks are steeped in the grimy underbelly of New York's musical heritage.
This is clearly evident in the angular rhythms and repeated Morse code note that underpins 'Tea For Two', which could have been taken from Television's 'Marquee Moon'. The distorted vocals and blues-rock guitars on 'DvsL' and 'Harder, Harder, Harder', meanwhile, are The Libertines playing The Strokes, playing The Stooges.
It's this watering down of influences that's the main problem with 'Francis Trouble'. Hammond's guitar work is impressively crisp and instantly melodic throughout but unlike Casablancas, who oozes disaffected cool, his delivery has an everyman blandness.
For all of the harmonic references to The Beatles ('Set To Attack'), the 'Sympathy For The Devil' backing vocals ('ScreaMER'), and the spidery Vampire Weekend fills ('Strangers'), the tracks rarely rise above the slew of identikit guitar bands that jumped on the post-Strokes bandwagon.
A forgettable pastiche of the band that he helped to form, it seems that Hammond is destined to join the litany of great axe-men who can't quite cut the mustard alone.