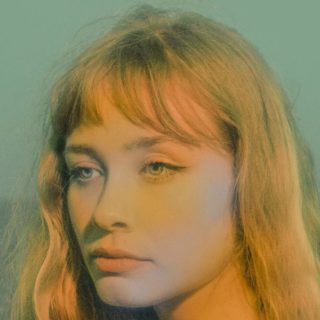 Alexandra Savior
The Archer
6/10
There's a weight of early expectation laying on Alexandra Savior's shoulders. Talent spotted by Courtney Love at the age of 17 and hailed as the next Fiona Apple by songwriting superstar Linda Perry, the Portland musician's debut was written and recorded with Alex Turner.
The influence of the Arctic Monkeys hung heavy on the release, with Belladonna Of Sadness (2017) having a similar retro twang in its distorted, Western guitar tones to AM. The parallels were such that one track written during the recording sessions was later re-recorded by The Last Shadow Puppets ('Miracle Aligner').
Turner may not be present on second album 'The Archer' but the shadow of his influence remains evident throughout, especially on the vintage soul of 'The Phantom' and the desert resonance of 'Bad Disease'.
The biggest influence on the album is nonetheless Lana Del Rey, with whom she shares an uncannily languorous, ethereal drawl. Written in the wake of a rocky relationship, the ten tracks have also borrowed wholesale from her lyric book wherein boys have 'sweet lips like pink lemonade' ('Can't Help Myself') and women passively sit around and weep ('Crying All The Time').
Although hardly the components of a 'feminist angst horror film', which is how Savior describes her style, the tracks consistently have a slow burn self-possession. Opening track 'Soft Currents' has a stately resignation as she sighs, 'I've had seven years of bad luck / and I'm just fine.' 'But You' possesses a dramatic wobbly synth line, and 'Send Her Back' has the retro sound of Duffy being produced by Mark Ronson.
These qualities ensure that 'The Archer' is melodically strong and produced to a perfect sheen. Yet while beautiful on a superficial level, it lacks the unique identity that will help her to fulfil her early promise.