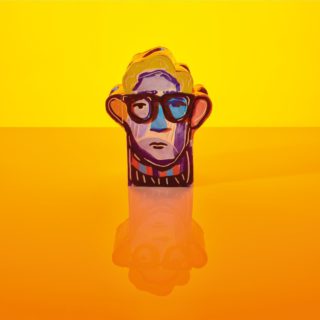 Alexis Taylor
Beautiful Thing
(Domino)
7/10
It's hard not to hear Alexis Taylor's voice and immediately get in a Hot Chip frame of mind. Even now, on his fourth solo album, there are moments where you have to pinch yourself lest you start to expect Joe Goddard's vocal creeping in.
'Beautiful Thing' sees Taylor working with a producer for the first time in his solo career, joining forces with the former co-founder of UNKLE and then DFA, Tim Goldsworthy, who, while not doing Taylor any favours in the 'this isn't a Hot Chip album' department, adds some more meat to the album's occasionally brittle bones. The clearest example of this is the album's title track, a glitchy disco number that takes various musical refrains, chops them up and throws them back at the listener to piece together.
Taylor's vocal chops shine brightest, as they always do, on the ballads. 'Roll on Blank Tapes' and 'Out of Time' are the strongest slow burners; the former a homage to the music culture Taylor has spent his life obsessing over, the latter a textbook example of how to close an album with flair. Though there's something to be said for 'Hit Song''s knowing chord structure that makes it sound like Taylor is about to launch into 'Make You Feel My Love' at any minute.
However, it's the country-esque 'Oh Baby' that's the real highlight of this album. Opening with skewed electronics and pounding piano chords, it's jubilant and driving, a slice of Americana spiced up by Taylor's natural songwriting skill and timeless falsetto.
Loud And Quiet could do with your help
We love making Loud And Quiet – our magazines, this website, our podcasts and more – but it's become increasingly difficult for us to balance the books.
If you're a reader who'd like to help us keep the show on the road, please consider becoming a Loud And Quiet member. There are options to receive our physical magazines and lots of other extras that are exclusive to our supporters.