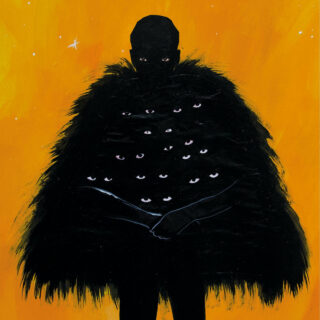 Anjimile
The King
(4AD)
7/10
Anjimile's second record The King takes an unflinching look at the ugly face of America: not the land of self-actualisation or healing, but somewhere that poses constant risk to Black and trans people. It's a much darker outlook than on his first album Giver Taker which, despite having been written during the gruelling ordeal of rehab, gravitated towards healing and personal growth. It also celebrated his Malawi heritage, both musically and through the Chichewa phrases threaded into the lyrics. This time around, identity is a curse, and suffering inevitable.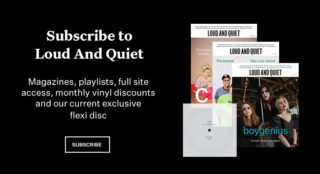 "I'm allowed to fall apart," he contends in 'Genesis', whose twinkling harpsichord-like melodies add a bittersweet pathos. In 'Anybody' he warns of the futility of trying to outrun pain: "If you don't find your wound, your wound will find you." Parenthood and prayer are recurring motifs, neither offering any comfort: "My mother put her words down my throat / My mother took my air". The representation of parents as an oppressive, authoritarian force echoes the staggering abuses of power being played out in America over and over again. 
Anjimile might take cues from early-2000s songwriters like Iron & Wine and Sufjan Stevens, his songs pared down to fingerpicked guitar and tremulous vocals, but the effect is less about generating intimacy than simply making sure his message cuts through. He isn't here to share cosy fireside stories, but to bear witness to real suffering. Of all the tracks here, 'Animal' is the most devastating: a chilling analysis of police brutality, Black grief and white indifference, as he recounts being sickened to the stomach overhearing a callous remark from a "white liberal piece of shit". 
The King is a record of cold, hard truths, and with so much of the material coming together in the summer of 2020, how could it be otherwise? Final tracks 'Pray' and 'The Right' take on an increasingly spiritual slant, but this feels more like a cry of desperation than any declaration of faith. Anjimile grew up feeling alienated by his strict Presbyterian upbringing, and the implication is that it won't save him now. When a heavenly-sounding choir appears to close out the album, their song lands less like a hymn, more a harbinger of worse to come.