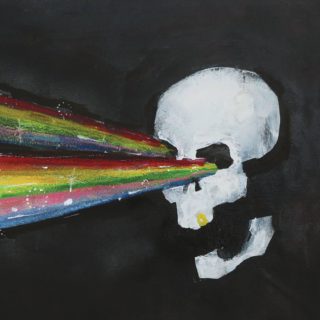 Autolux continue their habit of releasing an album every six years with this wee gem, their first since 2010's 'Transit Transit'. The infrequency of their releases means they've moved from post-punk to jazz-infused electronic pop in the space of three LPs, and 'Pussy's Dead' is a reminder that it's been far too long. A melee of textures, it layers distorted trip-hop bass hooks and aggressive percussion on top of Boards of Canada-esque tender, synthesised chords. The crisp, cut-up production, courtesy of Beyoncé and Run The Jewels collaborator, BOOTS, is also superb.
The result is a tense and disorientating, yet wholly absorbing experience that feels always on the cusp of exploding. The choruses are catchier than ever before. Think the Postal Service with balls.
Crucially, Greg Edwards, Eugene Goreshter and Carla Azar have created a cohesive sound for the first time so that although the range of melodies is impressive, it <em>feels</em> like an album. Highlights: the 90s, Eels-y sunshine of 'Selectallcopy,' 'Change My Head,' with its Beatles choruses, and 'Becker,' the bruising, kaleidoscopic closer of this bruising, kaleidoscopic album.
Free Protomartyr flexi disc with this month's magazine
Subscribers to Loud And Quiet now receive a limited edition flexi disc of a rare track with their copy of the magazine
This month's disc is from Detroit punk band Protomartyr