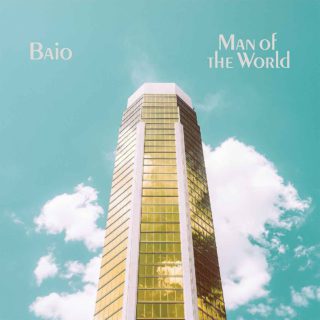 New York-raised singer-songwriter (and bassist with Vampire Weekend) Chris Baio seems to be something of a musical magpie; gathering a range of styles from the ether between dance, jazz, indie and pop to assemble his own slick sound. Now, five years after making his debut with the vibrant instrumental tinkerings of the 'Sunburn' EP, Baio's second full-length 'Man of The World' offers its fair share of ostentatious and imaginative moments of pop bliss. It's the kind of thing that'll allure fans of Hot Chip and Django Django.
Glistening opener 'Vin Mariani' presents one of the album's most addictive hooks, while the title track, 'Philosophy!' and 'The Key Is Under the Mat' are charming with their campy, tongue-in-cheek persona – Baio occasionally channeling a Morrissey-esque stand-offishness. But it's the enigmatic 'Dangeroue Animal' that stands out, as the 32 year-old opts for a slower, moodier uniform that makes for one of the more surprising and memorable moments.
However, the latter portion of the album droops in comparison to some of the stronger predecessors, namely with the forgetful 'I'm Not Curious' and the bloated 'Shame In My Name', which wanders somewhat aimlessly as it struggles towards the ambitious 7 minute mark. But despite these potholes, the most accomplished aspect of 'Man of The World' is how Baio sounds noticeably more comfortable and confident in his own skin.
Free Protomartyr flexi disc with this month's magazine
Subscribers to Loud And Quiet now receive a limited edition flexi disc of a rare track with their copy of the magazine
This month's disc is from Detroit punk band Protomartyr