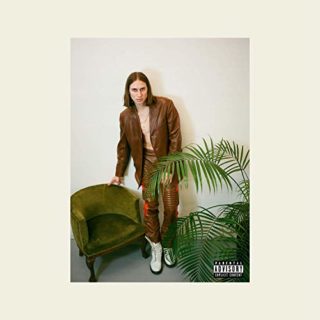 It's always interesting what the PR material for a new record tries to sneak past the reader, like the release for Baltra's debut album. In the producer's own words it's described as a "time capsule of expression" – that is, there's no real idea underpinning it greater than "here's some new tunes".
That's not necessarily a bad thing, but it does mean that there's no throughline to the material here, even if the death of Baltra's father (Ted, after whom he's named the record) gave the project a little more focus in its completion, at least. A straight listen-through of Ted runs 72 minutes, and it often feels like 3 more cohesive EPs blended and shaken together. For example, the fragmentary, drifting Burial-alike 'Study of You' and the heartfelt 'Ted's Interlude', sampling a song by Baltra's late father, are impressive studies of introversion which could hold together a shorter release. It doesn't make sense for them to jostle shoulders with 'Opal Drip''s huge '80s drums and sugary Animal Crossing chirps.
Equally, none of these tracks share much with the borderline vaportrap of 'In The Mist of Lovers Past' or drill-and-bass throwback 'How Does It Work'. This makes more sense considering the outline of Baltra's career, as his breakout tune 'Fade Away' originally got hot through YouTube. That's why this album's flow is a mess – because it's not an album, not really. It's an armful of tracks to be shaken out loose into Boiler Room sets and the YouTube algorithm.
And that's fine, I suppose – but the album's disjointed feel harms Baltra, a clearly versatile producer with a great career ahead of him. Dip in and out for some fun, but if you want a definitive statement of intent you'll have to wait.
New monthly memberships available
Here's a new thing: our membership scheme now has a pay-monthly option, plus a load of exciting new digital stuff for people who support what we do. It's actually excellent value, honest, and will help us continue to promote new independent artists and labels.
Sign up and you'll receive our physical magazines delivered to your door, our digital editions, exclusive podcasts and playlists and access to our EXTREMELY glamorous Members Lounge. You'll be the envy of all your friends.