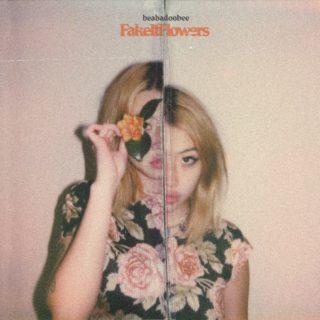 Beabadoobee
Fake It Flowers
7/10
"A record for girls to cry to and dance to and get angry to," is how Bea Kristi (aka Beabadoobee) describes her debut. The Filipino-British musician has already become something of a Gen-Z spokesperson for them, with lyrics detailing teenage anguish with an open hand. Fake It Flowers certainly won't disappoint. 
Best known for worldwide hit 'Death Bed', on which she was sampled by Powfu, her bread and butter is the fuzzy, grungy indie rock that dominated the tail-end of the '90s. She's widely acknowledged the influence of Pavement, but while that band's crooked guitars can be heard on 'Sorry', there's plenty more on offer.
The loud/quiet dynamics throughout are indebted to the Pixies, although her bittersweet voice, which has shadows of Juliana Hatfield, lends material such as 'Care' a fresh energy. There are also echoes of Giant Drag and King-era Belly on 'Emo Song' and 'Dye It Red'. 
Kristi's ability to switch from heavier rock on 'Charlie Brown' to lo-fi bedroom recording 'How Was Your Day?', on which a dog can be heard barking in the background, show the breadth of her writing ability. The sound may be nothing new but she reinvigorates it with irresistible joie de vivre.
Free Protomartyr flexi disc with this month's magazine
Subscribers to Loud And Quiet now receive a limited edition flexi disc of a rare track with their copy of the magazine
This month's disc is from Detroit punk band Protomartyr