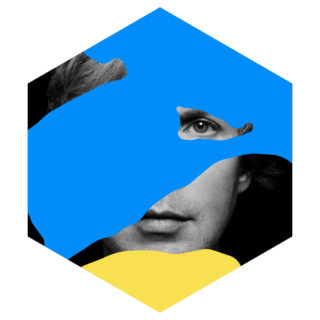 As rudimentary an approach as it might seem to his impressively varied back catalogue, there remains a school of thought that, in the popular imagination, there are two Becks – Party Beck, and Sad Beck. The latter released 'Morning Phase', the spiritual successor to his breakup masterpiece 'Sea Change', in 2014. The former was supposed to put out his own album soon afterwards, but never did, perhaps because 'Morning Phase' – initially viewed as likely to be the less prominent of the two albums – took on a life of its own, meeting with a feverishly positive critical reception and scooping Album of the Year at the Grammys, much to Kanye West's memorable and sure-as-clockwork chagrin.
Anybody who caught one of his riotously fun live shows last year, though, wouldn't have been in doubt as to Party Beck's continued existence, and sure enough he resurfaces with a vengeance on 'Colors'.
There's a sense of purpose to this album that helps make up for lost time, the groovy piano jazz of 'Dear Life', the funk-flecked guitars of 'No Distraction' and racing percussion on 'Seventh Heaven' all helping to contribute to the sense of immediacy and infectiousness. 'Square One' is a particular highlight, channeling Phoenix at their best. Fans of Beck's more experimental ventures might feel let down by 'Colors''s sheer poppiness, but for everybody else, it's a very hard album to dislike.
Free Protomartyr flexi disc with this month's magazine
Subscribers to Loud And Quiet now receive a limited edition flexi disc of a rare track with their copy of the magazine
This month's disc is from Detroit punk band Protomartyr