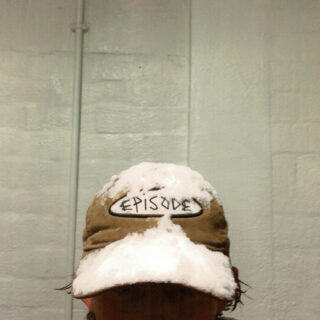 When one is building an episodic narrative, separate stories are stitched together. Episode, Ben Gregory's debut solo album, his first offering of material since the disbandment of his indie band Blaenavon, documents different stages of a difficult time in his life in eight expansive sonic chapters. 
These eight songs, penned over a ten-day period, capture Gregory in a state of rebirth. The writing process began whilst he was in recovery and rebuilding his mental health after receiving treatment in a psychiatric hospital. During that time, the physical and emotional act of even thinking about making music was too painful. The moments, then, when we hear Gregory sing, "I know it feels like nothing's working out," and "All you care about is progress" on the LP are all the more arresting. These sentiments stifle so many artists today when productivity is fundamental for online visibility and subsequent success – but it's just not always feasible. 
An episodic structure is also applied to the timbral variety of each arrangement here. Ambition abounds from the offset, with a sprawling cacophony of textures amplifying the impact of 'Storm of Conversation', which then momentarily dissipates to incorporate some breathing room early on. It doesn't necessarily set the tone for what's to come, as Episode channels everything from indie rock ('Manifest') to electronic-focused arrangements spiked with lo-fi acoustic recordings ('Smoke'). Gregory's attraction to densely-textured arrangements perhaps yields its most rewarding results on 'Blue Sea Blue', and amidst the intensity of the tracklist are moments anchored by sincerity. '((fall away till morn…))'is one such instance, washing over the listener with melancholic piano and guitar notes offset by a twinkling xylophone accompaniment while Gregory recounts dental debacles incurred by blue Bacardi and his experience of watching Robin Williams in Good Will Hunting.
With Episode, Gregory demonstrates a wealth of ideas. Sometimes  this can make for an overwhelming body of work when listened to from start to finish; instead, this record benefits from (and welcomes) bite-sized visits.
Free Protomartyr flexi disc with this month's magazine
Subscribers to Loud And Quiet now receive a limited edition flexi disc of a rare track with their copy of the magazine
This month's disc is from Detroit punk band Protomartyr