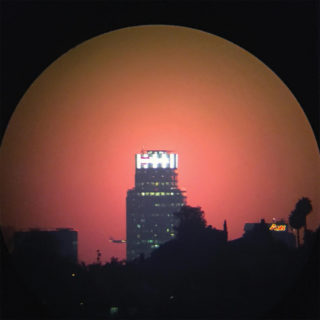 Bent Arcana
Bent Arcana
8/10
Astral polymath John Dwyer stands as a singular talent, the closest thing that modern rock music has to a Da Vinci. A titanic presence with his ever-evolving and prolific collective of garage rock brain-melters Oh Sees, he's also lent his name to an array of imagination-capturing musical projects over the last few years. 
Remaining idle never, we capture John Dwyer in some kinda renaissance; on July 24th, he released an album of Michael Yonkers covers under his gizmo tomfoolery Damaged Bug moniker. A crucial slab of electro-brutalist through wacky lenses, yes, but his August project, Bent Arcana, betters even that.
Recorded over five days of electrifying improvisation, Bent Arcana is an album by a collective of free-minded and virtuous musicians that traverses spacey jazz, motorik psychedelia, and everything in between. Featuring Dwyer alongside a superstar arkestra, consisting of drummer Ryan Sawyer (Marshall Allen, Thurston Moore), violinist Leana Myers-Ionita (Feels) and modular synth player Kyp Malone (TV on the Radio), alongside many others, there's a real instantaneous and transportative joy to this ensemble's every note. 
Ten-minute opener 'The Gate' features a terse, stony Can shuffle on the percussion, as sax and guitars noodle freely and spontaneously, like Sun Ra on a hot tin roof, whilst more of that brassy fantasia can be heard on the atmospheric 'Outre Sorcellerie'. Meanwhile, 'Misanthrope Gets Lunch' has a real malignant and frenzied groove, atop which malfunctioning modular squalls and orbital guitars wail towards the stars. An accomplished and exhilarating galactic battering ram of an album, Bent Arcana might be the finest John Dwyer record for years and years.