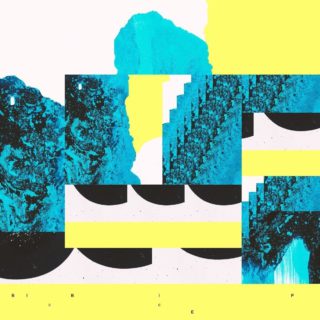 When a DJ reaches a certain height of acclaim, we talk about them like magical beings. Aphex, Roman Flügel and Burial barely seem human, in part thanks to their production wizardry, but mostly because us dance-music fans love to mythologise (as do the artists, clubs and promoters). Berghain sounds like Hogwarts to the many uninitiated, so Flügel's residency there makes him Dumbledorian; all the pseudonyms and secrets Aphex creates mean that you second guess every beat; all we have of Burial is a blurry selfie to confirm their existence.
Belfast's Bicep made it without mythologising. Nine years after they started their blog, Feel My Bicep, they're still the duo you wanted to make with your schoolmates. Andy Ferguson and Matt McBriar did this by showing us their process. Their blog was a warm hug for dance music fans. The quality finds made it clear how passionate they were about crate-digging. As they moved to DJing and composing, they condensed their vast array of influences into a nocturnal, club-ready sound that begged to be felt.
Bicep's love and knowledge of rave culture means that they can flutter between house, techno, trance and ambient without awkwardness. The minutia of genre, something a lot of us get caught up in, was never the point of Bicep. The point was good dance music, built on feeling. Their long-awaited self-titled debut furthers this trait, starting with opener, 'Orca', where delicate synth-pads clash gorgeously with physical breaks and vicious hi-hats. The chord progression is familiar, but the rush of adrenaline it creates means you can't place it anywhere but in the moment.
'Glue' has a similar cathartic goal, as do most tracks here. Bicep are playing with a narrow pool of emotions, but the level of polish means they can hit that note over and over. 'Opal' stands out, with its coiling beat that's topped with a sci-fi accordion synth. That's a goofy descriptor, but you can almost feel the duo stretching and pulling it open, that's how physical it sounds.
'Vale' ventures into Kelela-worthy R&B, while the ascending keys on 'Drift' play like a John Carpenter classic. Even on these surprising detours from their tight-knit sound, it's undoubtedly the duo's fingers on the knobs. Bicep became cult heroes because they grafted, and their sweaty palms are all over this record.
Please support Loud And Quiet if you can
If you're a fan of what we do, please consider subscribing to L&Q to help fund our support of new musicians and independent labels
You can make a big difference for a few pounds per month, and in return we'll send you our magazines, exclusive flexi discs, and other subscriber bonus bits and pieces
Try for a month and cancel anytime