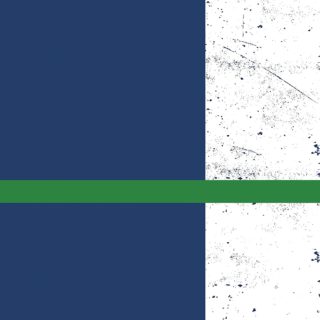 Bichkraft had their kinda breakout in 2016, when their sophomore release, 'Shadoof', emerged as one of the most interesting post-punk/noise/industrial albums of the year. At the time, the Ukrainian four-piece was still writing and recording in their hometown of Kiev in a self-built studio, maximising the fascination around their obscure sound. Now, after a big stint in the US, the band is back with '800', written during their tour in the States and recorded in Brooklyn under the production of Merchandise's Carson Cox.
The American influence on the new tracks is undeniable: from the very beginning, the sound of the transoceanic post-punk experience transpires in the heated guitar riffs that took over the more atmospheric sound of their previous work, with 'Ashley' filled by a distant reminder of Nirvana's iconic riff from 'Come As You Are' and '13 Again' winking at Californian garage rock.
It's with 'Yonder' that we finally get back to what made Bichkraft as interesting as they were: their great talent in assembling industrial tracks with metallic sounds and '80s drum machines without ever sounding derivative or nostalgic. This time, the accuracy of the production adds a new, enhancing sharpness, even in a less refined, still very well layered track 'Introducing Yourself'. Distortion and feedback pave way to a new twist in Bichkraft's music: a vocal part with English lyrics, courtesy of Sam York (and Elizabeth Skadden in the final 'Some People Have All The Luck'), drawing a line linking to the best (or worst) Velvet Underground experiments.
Loud And Quiet could do with your help
We love making Loud And Quiet – our magazines, this website, our podcasts and more – but it's become increasingly difficult for us to balance the books.
If you're a reader who'd like to help us keep the show on the road, please consider becoming a Loud And Quiet member. There are options to receive our physical magazines and lots of other extras that are exclusive to our supporters.