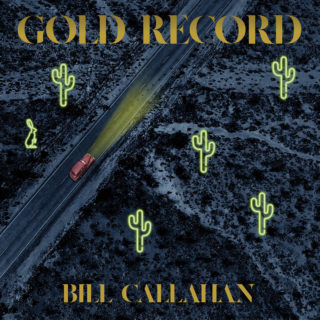 Bill Callahan
Gold Record
6/10
Perhaps the best thing about Bill Callahan's new album is that it works as the perfect entry point to a vast and intimidating discography. The Maryland-born wise guy has been among the most wry and acerbic characters in US indie rock over the last three decades, but with Gold Record we have a concise, sharp and quintessentially Callahan gateway album.
Dreamt up as a compilation of ten singles when Callahan was preparing to tour last year's Shepherd in a Sheepskin Vest, Gold Record is a group of ten fairly memorable tunes that showcase the ex-Smog songsmith at his best – pastoral, personal and patient. "All killer, no filler" would be a reach, but in this wry and unassuming set of songs lives a unique voice that never outstays its welcome. 
Callahan's sense of humour is warm, his baritone supple; he opens the first track, 'Pigeons', with the line, "Hello, I'm Johnny Cash", and from there the songwriter potters from strength to strength. Whilst the personal lyrics touch, and rural balladry of 'Let's Move To The Country' has its twee charm, it's when his wit shines through that Callahan's at his best. The best lines come on penultimate track, 'Ry Cooder', when Callahan laughs, "English rockers, all their money goes straight up their nose… while Ry just smiles and tries another difficult yoga pose."
Loud And Quiet could do with your help
We love making Loud And Quiet – our magazines, this website, our podcasts and more – but it's become increasingly difficult for us to balance the books.
If you're a reader who'd like to help us keep the show on the road, please consider becoming a Loud And Quiet member. There are options to receive our physical magazines and lots of other extras that are exclusive to our supporters.