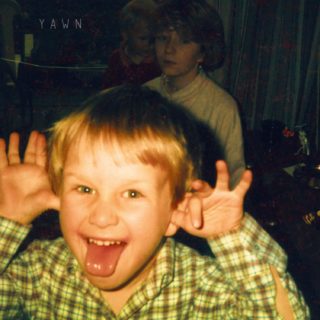 Bill Ryder-Jones
Yawn
(Domino)
7/10
For the onetime Coral guitarist, 2015's 'West Kirby County Primary' was something of a watershed record – finding a new audience by embracing a unique take on slacker rock, dealing in Pavement-esque dynamic contrast and lyrically unpacking the mental health conditions that have been a consistent feature of his life. "There's a fortune to be had," he reflects on opening track 'There's Something On Your Mind', "in telling people that you're sad."
'Yawn' is a much gentler record than its predecessor; one that's much more ornate with moments of quite straightforward prettiness, and to Jones' credit there's no attempt to turn the last record's success into a formula. The instrumentation is broader too – note the sparse but haunting strings on the delicate 'Recover' and the glistening feedback that seeps through 'No One's Trying to Kill You'.
The first of his albums to be recorded at his newly built studios in Merseyside, Jones' focus has shifted to the local and the familial. 'Mither' (that's North West slang for bother) observes his relationship with his mother, and to emphasise the locality includes lyrical contributions from Jones' Liverpool songwriting hero Mick Head.
To be sure, 'Yawn' offers few surprises, but near the close of the record tracks like 'Don't Be Scared, I Love You' land harder through the accumulated weight of the album behind it, locking you into its woozy, late night motorway melancholia.
New monthly memberships available
Here's a new thing: our membership scheme now has a pay-monthly option, plus a load of exciting new digital stuff for people who support what we do. It's actually excellent value, honest, and will help us continue to promote new independent artists and labels.
Sign up and you'll receive our physical magazines delivered to your door, our digital editions, exclusive podcasts and playlists and access to our EXTREMELY glamorous Members Lounge. You'll be the envy of all your friends.