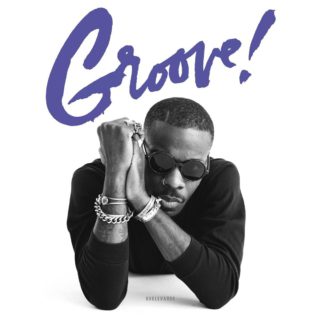 Jamil Rashad's debut brims with infectious swagger, staying true to its exclamatory title 'Groove!' across twelve non-stop funk jams, which — to a large extent — bring to mind the work of Pharell Williams, specifically on 'Up On Your Love' and 'Patience', which conjure up images of warm summer nights and hip parties that don't stop until the break of dawn. But unlike genuine modern-funk pioneers like Dåm Funk (who seems entirely embedded in what he creates) 'Groove!' never feels less than synthetic.
It's almost as though Rashad (the ex-metal and punk kid from Raleigh, North Carolina, with the R&B radio DJ father) has been commissioned to soundtrack a new Apple advert and these are his twelve attempts. They're bright and shiny, they have pep, they even shimmy close (but not too close) to funk masters such as Prince on 'Talk To Me' and Rick "cocaine is a hell of a drug" James on 'Cold Call', but mainly they stumble into vapidity. It's hard to knock Boulevard's enthusiasm, but ultimately what 'Groove!' may have in funk, it lacks in soul.
New monthly memberships available
Here's a new thing: our membership scheme now has a pay-monthly option, plus a load of exciting new digital stuff for people who support what we do. It's actually excellent value, honest, and will help us continue to promote new independent artists and labels.
Sign up and you'll receive our physical magazines delivered to your door, our digital editions, exclusive podcasts and playlists and access to our EXTREMELY glamorous Members Lounge. You'll be the envy of all your friends.