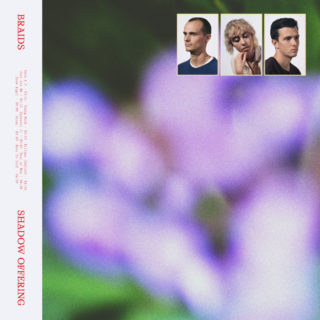 Braids
Shadow Offering
7/10
Braids' fourth album Shadow Offering details the failures of people to love and be loved. Frontwoman Raphaelle Standell-Preston bemoans the young buck "who treats me badly" and the fact she spends "all my time chasing after guys who don't love me." In these toxic relationship confessionals even the moon is described as "an abusive lover."
These raw admissions are soothed by musical arrangements that take the ephemerality of dream-pop. Yet under producer Chris Walla's guidance, 'Eclipse (Ashley)' and 'Upheaval ii' become clean and sharp while Standell-Preston's delivery sparkles with a clarity that recalls Kate Bush.
There are occasions when this sound is augmented with electronics, the rhythm section becoming more groove based on 'Young Buck' and 'Fear Of Men', both of which sit midway between the synth-pop of Chvrches and down-tempo mood of Little Dragon.
It's on the album's centre point, 'Snow Angel', that these elements unite. An angry, confused stream of consciousness, it has Standell-Preston worrying about everything from white privilege, motherhood, and "polar bears floating away on a brick of ice." 
Melodramatic as it is, it encompasses every niggling thought you've had when lying awake in the early hours and embodies a relatability that helps make the album a quiet success.
Free Protomartyr flexi disc with this month's magazine
Subscribers to Loud And Quiet now receive a limited edition flexi disc of a rare track with their copy of the magazine
This month's disc is from Detroit punk band Protomartyr