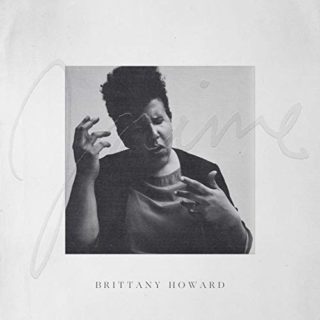 When Brittany Howard turned 30, she did what most people do at that milestone and questioned a few things – even if she does have a few Grammys. After a decade fronting Alabama Shakes, Jaime marks her first solo step. It's also intensively personal, as she pays tribute to the sister (the album's title) she lost to cancer as a teen, as well as reflecting on themes of her own sexuality, religion and guilt.
She says that: "in a small town like where I come from, different is bad – I never wanted to be different. I didn't want to be almost six feet tall, didn't want this big, bushy hair. That's the truth of what it feels like to hold everything in and just want to be accepted for being yourself."
It's that commitment to vulnerability and embracing discomfort that makes the album feel so open, inviting and uplifting. Parts fragile and fearless, on 'Georgia' she explores liking an older girl, unrequitedly imploring her crush to notice her existence; on 'He Loves Me' she sings with the conviction of redemption and the belief it's easy to forgive and forget after a few drinks and the odd blunt; on 'Short and Sweet', she hits a soulful softness you could wrap yourself in for days.
But then tracks like opener 'History' shift the perspective with a peacock-strutting electro funk that's all squelching synth, slapped bass and high-necked guitar strums while '13th Century Metal' throws up itchy, percussive off-beats, oscillating frequencies and spoken-word sermons and 'Goat Head' eases into druggy, beat-driven balladry.
These sweet lulls and energetic twists ensure that, despite the sensitive subjects, the album never feels like a heavy listen. There's catharsis in confrontation, and although this is primarily an album spent in the depths of uncomfortable, emotional reflection, Jaime is a beautiful thing for it.
Free Protomartyr flexi disc with this month's magazine
Subscribers to Loud And Quiet now receive a limited edition flexi disc of a rare track with their copy of the magazine
This month's disc is from Detroit punk band Protomartyr