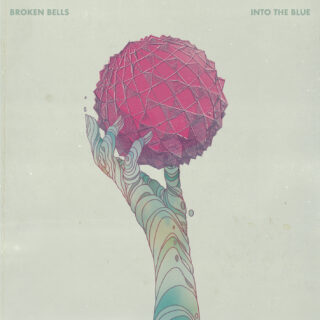 Broken Bells
Into the Blue
(AWAL)
6/10
Brian Burton, the multi-instrumentalist better known as Danger Mouse, is one of modern music's most collaborative souls, having released a myriad of celebrated projects with everyone from Karen O to the late MF DOOM. However, it's when he's in the studio with Shins vocalist James Mercer that the New York native seems to thrive and also be at his most comfortable. Known together as Broken Bells, the duo's sporadic discography marries pop sensibilities with the psychedelic and the alluring with the subtly sinister. Although nearly a decade has passed since their last collab, new effort Into the Blue feels as though it's picking up right where the twosome left off, offering fans a familiar welcome.
From the moment that the solemn bridge of the excellent title track begins, there's a grand, majestic tone in their delivery and the production that feels as though it can only come from two seasoned musicians such as themselves. Echoing acts like Father John Misty and Pink Floyd, this atmosphere continues across the eight remaining songs, evoking a timeless quality.
The album has a wandering tendency to it that feels well suited for times of introspection, perhaps best exemplified on 'Love on the Run'. The romantic, seven-minute track offers beautiful instrumentation that drifts into a hypnotic outro, playing out like the soundtrack to a cinematic desert trip.
Despite living on opposite sides of America, Burton and Mercer really seem to be having fun indulging in their old-school influences. Even if it results in a bit of a dad rock vibe, fans of the two veterans will certainly adore what they have on offer here.