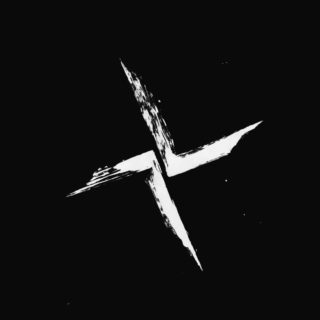 Burial makes music for people walking home alone at night. The images in his cinematic music are all shadowed – industrial estates, stark multi-storeys and the weeds growing on derelict lots, stolen dogs, the dazed faces of lost clubbers. Burial is the wraithlike loner in the background, listening for the echoes of old parties. When he stepped out from anonymity over a decade ago William Bevan simply described himself as a "lowkey person".
The 2010s, despite never seeing a full-length Burial LP (it's been almost 13 years since the release of his second Mercury-nominated album Untrue), have arguably given us his most important work. His music has long mined rave, garage, IDM and R&B, but this decade has seen him push further into ambient. He makes this choice clear on this two CD, 17-song collection Tunes 2011-2019, with club-influenced tracks like 'Rodent' and 'Pre Dawn' mostly absent.
The few tracks on the compilation where Burial does explicitly work in this lane huddle for warmth in the centre of the tracklist, surrounded by long ambient and home-listening pieces (it opens with 'State Forest' and closes with 'NYC'). As the echoes of '90s dance music grow more distant from the producer's music, there's the feeling that the man himself is pulling more into focus. A forthcoming third decade of Burial music still feels like a vital and exciting prospect.
Perhaps the only adequate comparison to the south London producer is Boards of Canada; a similarly self-erasing group who also explore forgotten memories and lost futures through haunted electronic music. Their Societas X Tape earlier this year gave listeners a privileged insight into the influence of psych, shoegaze and obscure experimental music on their discography. Tunes 2011-2019 does a similar yet no less impressive trick, in that it gives Burial a chance to move a decade of work into perfect order and say: this is what I meant.
New monthly memberships available
Here's a new thing: our membership scheme now has a pay-monthly option, plus a load of exciting new digital stuff for people who support what we do. It's actually excellent value, honest, and will help us continue to promote new independent artists and labels.
Sign up and you'll receive our physical magazines delivered to your door, our digital editions, exclusive podcasts and playlists and access to our EXTREMELY glamorous Members Lounge. You'll be the envy of all your friends.