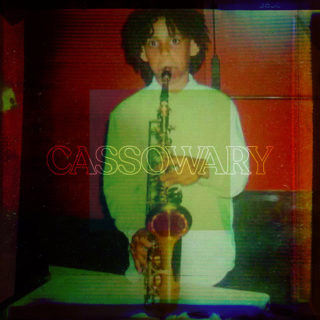 We have long since become accustomed to a generation of artists for whom genres lines are neither defined nor respected. The Los Angeles area in particular has developed as a hub for highly trained musical shapeshifters to congregate, from Thundercat to Odd Future, The Internet to Flying Lotus, Anderson .Paak to Kamasi Washington. The beat scene that centred around the Low End Theory nights has left an indelible print on music across the world, but has their collective aversion to being tied down to any of the old traditional markers led to them actually creating a new marker that is itself just as easy to identify?
Cassowary's debut album is a refined, high class piece of work, no doubt: impeccably performed, delicately produced to preserve the warmth and character of its players and scrupulously cool. It belies its principle creator Miles Shannon's 25 years of age. But given his art school graduate credentials, prodigious talents with the tenor sax and rich contact list (he first appeared on childhood friend Earl Sweatshirt's records and calls on MC Tyler Cole here), this album by and large plays out almost exactly as you might imagine. 
The track '114', named after the steaming studio temperature on recording day, is split across three fragments throughout the album, a cool, improvised jam between Shannon, bassist Aidan McDonough and drummer Sean Tavella that simmers with tension. 'Moth' is icy and withdrawn; 'She Funked Me' conjures a throbbing, smoky dancefloor; 'Starlight' elicits a nostalgic, soulful afterglow; 'Roach' is a technical, time signature-defiant showcase. Nothing falls short of the highest standards, but with such a dazzling list of contemporaries, standing out becomes harder by the year. Cassowary has the skills to do so, but must now show some individualism.