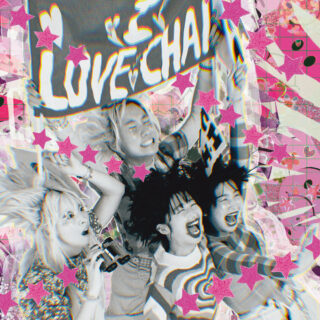 CHAI are the cover stars of our recent print issue, Loud And Quiet 160. To support the work we do to spotlight rising and leftfield voices, please consider subscribing to the magazine
Nagoya-formed, Tokyo-based quartet CHAI have amassed an ever-expanding global fanbase off the back of a hat trick of buzzy albums and an impressive live reputation. From the outside, keeping up with their sonic travails is no easy business, with their roots in garage punk, tendrils reaching towards pop rock and various migrations into R&B, disco and hip hop making the categorisation of this band nigh-on impossible. But that's exactly how they want it, and on this new self-titled record, easy classification is similarly out of reach.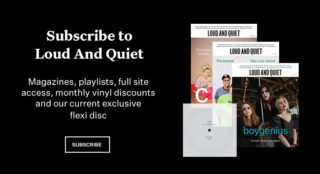 Here, CHAI have produced another nebulous collection of tracks that span soft-rock, lounge jazz and new wave. Partly intended as an ode to their native Japan, these songs both celebrate their experiences and detail their socially conscious ethos. Aesthetically, tracks like 'MATCHA' and 'KARAOKE' are inescapably on-brand, but hidden throughout are more latent themes. CHAI have adopted the term neo-kawaii to describe a new more liberal and less confining version of the well-documented Japanese cultural movement, equal parts progression and progress; here they combine that idea with an exploration of city pop, a sound first popularised in 1970s Japan and more recently unearthed and contemporised with internet-informed genres like vaporwave. 
Their magpie-like genre-splicing and fun-forward approach to music is clear in witty musical intertextualities like 'NEO KAWAII, K?', which sounds like Basement Jaxx's 'Where's Your Head At? put through an indie sleaze filter, whilst 'Driving22' sounds not unlike CHVRCHES' 'Mother We Share'. On the face of it, CHAI are a punk rock band who achieved note and started to broaden their sound – a story not altogether unfamiliar – but here they prove themselves to have more depth than that. This is a band making charismatic music with point and purpose both audibly and thematically, in a way that sounds simultaneously fresh and nostalgic. The band have declared their desire to make "their own genre and update it and evolve it in the future", and I'd say they're making assured strides in the right direction. Underestimate this band as bubblegum pop-rock at your peril.