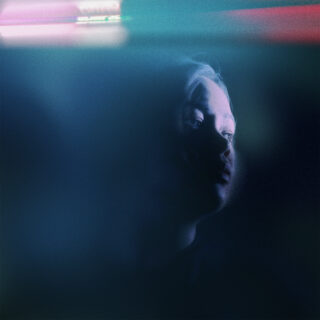 Chasms
Glimpse of Heaven
(Felte)
6/10
It's easy to dismiss an album like Glimpse of Heaven when you first hear it. The fourth album by LA-based project Chasms – and the first to effectively serve as the solo project of frontwoman Jess Labrador – superficially feels of a piece with the three before it. In fact, it doesn't seem too different to anything we might have loosely labelled 'futurist dub pop' over this last decade, at least since Standish/Carlyon's 2013 high water mark Deleted Scenes; minimally arranged, doused with reverb, and hyper-fixated on a kind of teenaged goth-phase gloom. If you've directed yourself to this review, you've most certainly heard this album a handful of times before.
But then, you keep coming back to something like 'Ache' – if only for the thrill of hearing the low organ dirge being sliced apart by Labrador's pop-sensitive vocal and a wailing, ambulant siren. The album's few guitar licks serve similar dynamic functions in other places, like on 'Another Dream', dovetailing after every floating beat. The drum rack feels pored over and tweaked to perfection – elegant, and not overegged – particularly on 'Parallel', which showcases Labrador's hypothetical double life as a UK garage-meets-trip-hop cross-over producer.
Much in the way the project has presented itself across releases, Glimpse of Heaven is yet another cohesive Chasms album, proficient but not quite as clinical as that word suggests; it's a neat, dark little world in which to spend 35 minutes, mellowing or wallowing, a fitting thing for a work best experienced on headphones. Does it need to be any deeper than that?